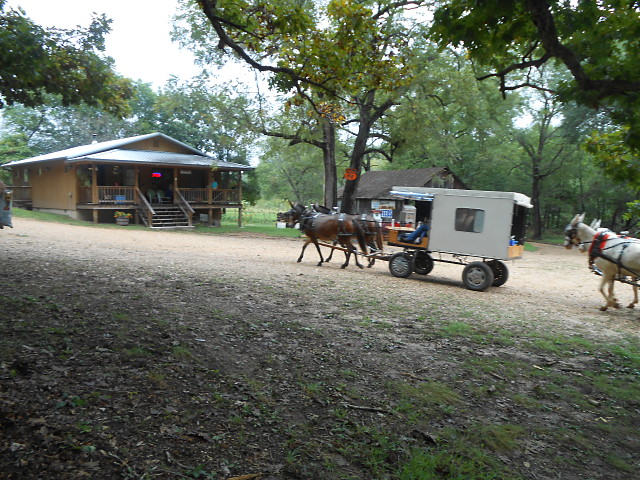 Wagon Master Clifton Luna leads the West Plains Wagon Club out of Champion.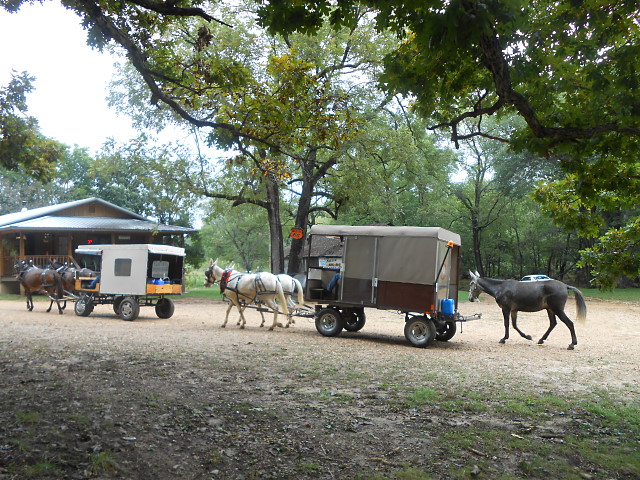 Mr. Luna's wagon is followed by Jerry and Diane Wilbanks with their extra mule trailing behind. Jerry and Diane have the only white mules on the train this year. One of the white mules had a severe accident last year, but with the help of their granddaughter, Candice, they were able to nurse the animal through its injury.

Jerry and Bonnie Arnold follow the Wilbanks out of the Champion Square. Their beautiful sorrel mules are well matched.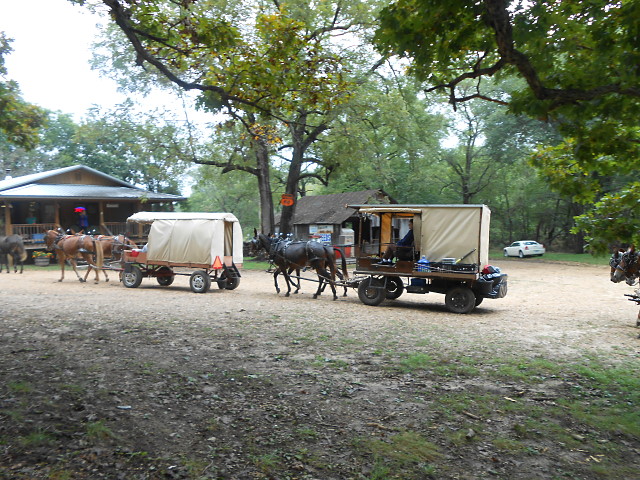 The Arnolds lead Jim and Judy Cantrell.
The Cantrells lead Ken Felts. Ken has a nicely matched three up pulling his vinyl covered wagon.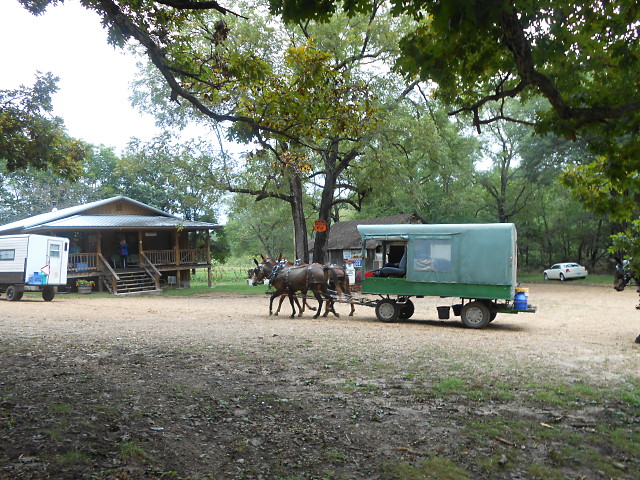 Randal Burnet has a three up pulling his big wagon.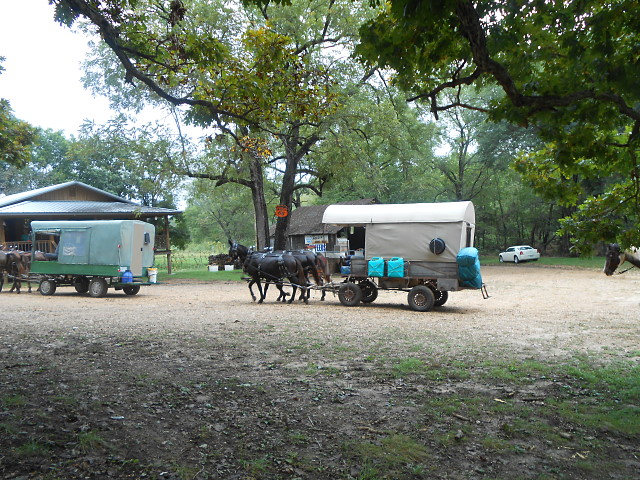 Coy Stone's is the last wagon out of the Champion Square.
With Candice Summer and Nate Williams riding drag, the train goes up and over the hill on the way to Cold Springs and then on to rest for the night. Good bye!