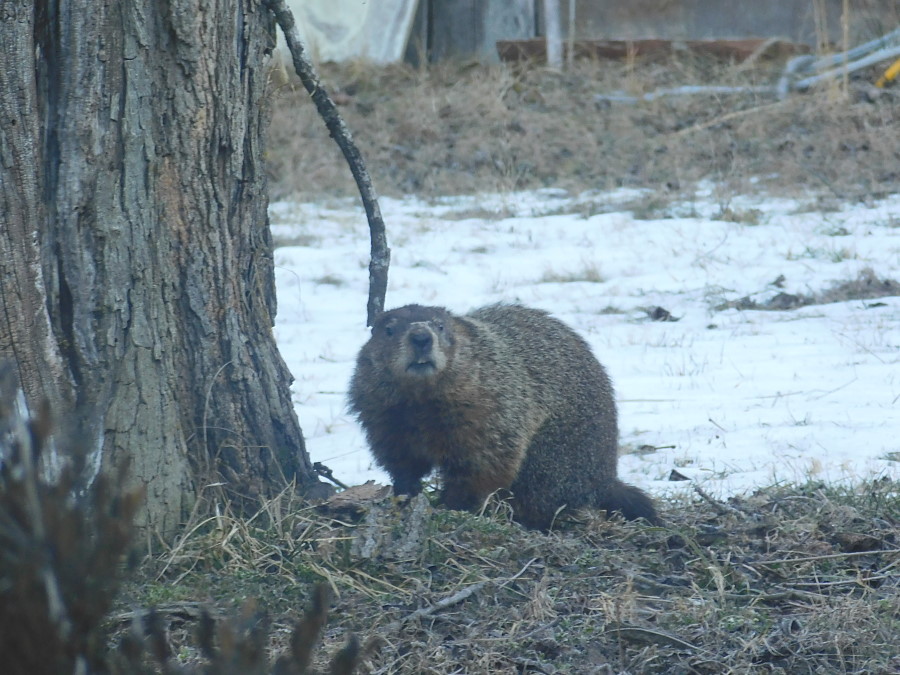 Now is the winter of our discontent made glorious pre-spring by the appearance of Wilbur the Champion Groundhog, awake from his long nap and strolling about the grounds reacquainting himself with the compost pile, his favorite Osage Orange tree and the derelict chicken house. Perhaps he will be more amenable to Jonnie the Friendly Dog than he was last year, when he rudely shunned every friendly overture. Exclusion is one of the saddest forms of bullying. Yet, he is just being himself, adhering to long established Rodent Rules and Jonnie will continue seeking friendship and acceptance because she is affectionate by nature.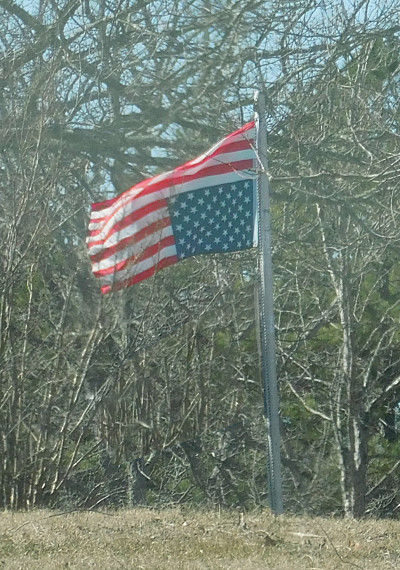 Again, Champions are appreciative of the efforts of all the road crews for getting roads cleared so well so soon after such a winter blast. While snow still lingered on fields and hill sides, topography revealed itself and gave us a new view of our neighborhood. We live in a beautiful part of the world enhanced by seasonal changes. Mud is on the way. Some spots of some roads can transition snow into a particular axle sucking mud with slick slivering sliding attributes to rival solid ice. Proceed with caution and the possibility that you may be in a position to pull someone out of a mud hole, or be pulled out yourself. Neighbor helping neighbor is a Champion concept.
Jim and Donna Dewitt will enjoy a scenic trip to Ava on Saturday to get their second vaccinations. They will be glad to feel more at ease getting together with family and friends. Hugging grandchildren will be a gift for many twice vaccinated old folks. Elisabeth answered the phone at the Douglas County Health Department on Monday to reassure the community that the mass vaccination clinic will indeed happen again on Saturday the 27th. She was pleased to accept the compliments on the well-ordered efficiency of the last episode on behalf of the DCHD, local health care providers, fire departments, and the National Guard. Good things happen with people working together.
Some family and friends are struggling these days. Some, after years of distress, have finally stopped thinking about turning the American flag upside down, and others have now actually done it, an alarming and sad sight. If hatred, anger, fear and vitriol could run a power grid, lights would be blazing from here to yonder, no matter who might be in charge. Still, all the stories of neighbors helping neighbors during these difficult times lift our spirits and help us feel less stressed about our various differences. We are all in this together. Recovery will be a long ongoing process for many in Texas and other parts of the country where buildings and infrastructure were no match for the brutal weather. We are mindful of their difficulties and are feeling blessed to be here in Champion—Looking on the Bright Side!