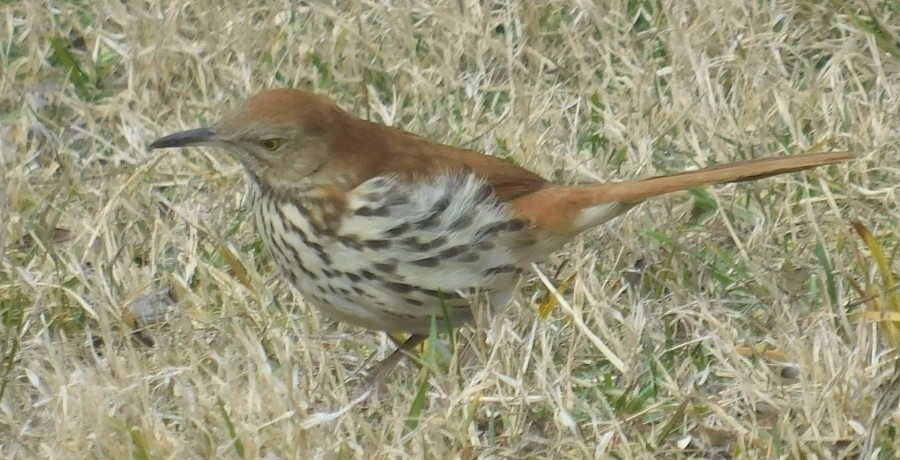 New birds in the neighborhood.
Champion is full of good news. There are new birds visiting in the neighborhood. The water table enjoyed a sudden surge overnight, swelling streams and working sump pumps. Neighbor Jackson, who lives at the confluence of the Clever Creek and the Old Fox, said it had been bone dry for three months and this morning it is seven feet deep and forty feet across. Going up Cripple Creek, going in a whirl! Traffic on Cold Springs Road is liable to be slim for a few days and the mail may arrive from the south. Those charming and handsome gentlemen who work for the Douglas County Road Department will have plenty to do as the waters recede. What other good news? Oh, yes. The Chiefs are going to the Super Bowl! Buttons are popping off vests. Throats are sore from the shouting and menus are being planned for the party. (Par-Tee!) The General is tuning his accordion and Granny is grinning. A celebration is just what the doctor ordered.

Robert Burns
Groundhog Day on February 2nd coincides with astronomy's cross-quarter day, marking the midpoint between the winter solstice and spring equinox. Some gardeners are sowing seeds already in hopes of an early spring. We have our hopes up for a number of things: that our dear friends and families all stay well and safe and that, 'er long, the pandemic will wane; that we may soon embrace distant loved ones and go about as in days of yore. Until then, we must remember to stay in touch with each other. That is what our phones are for and our great USPS, now in full operation again in Norwood. We need to cheer each other on. It is lovely to be remembered. While we are at it, remember to save those 'Best Choice' and 'Always Save' UPC bar codes and the 'Box-tops for Education' coupons for the Skyline R2 School. You can drop them off at the school, at the Historic Emporium on the north side of the Square in Downtown Champion or mail them to Rt. 72 Box 486, Norwood, MO 65717. Mr. Luna and all the staff there are doing a splendid job of keeping our vital little rural school going. They are preparing our young Champions to be the responsible citizens who will be running things in a few short years—schools, farms, banks, businesses, hospitals, government, etc.
"Oh would some Power the gift give us, to see ourselves as others see us." On the occasion of his birthday, we celebrate Robert Burns (1759-1796) and the remarkable insight of the young Scotsman. It may be as hard to see ourselves as others see us as it is to put ourselves in another's shoes. When the shoe is on the other foot and tables are turned, are we likely to treat our neighbors with the kindness we once so recently longed for from them? Burns lived a short desperate hardscrabble farm life that did not dim his joy of being alive, even in a world shot through with terror and darkness and fear. He wrote over three hundred songs celebrating love, friendship, work and drink. They were sometimes hilarious, or full of tender sympathies and most often proffering hope and courage. Music brought down anxiety back then as it does now, so remember the great smile of Norris Woods with his wonderful banjo singing, "Hot corn, cold corn, bring along the demijohn," or conjure up whatever tune makes you feel good about being alive. Champion! Looking on the Bright Side!