Summer arrived in Champion on Wednesday as it did in all the other places in the northern hemisphere. The wide veranda was full to overflowing with regular loiterers, good neighbors, newcomers, and special guests of notoriety. It began with a little music. Then newcomers were enticed to sit a spell. Hog farmers, Sandy and Erick Jones, who bought the old Heart place, had just moved in the week before from Wisconsin. Customers in and out of the store welcomed them as they were introduced, and almost all of them knew of the Heart place. There was some laughter about the 'old place' names, even from someone who has owned the old Ezra Henson place for 49 years. About that time our Ozarks Alive friend, Kaitlyn McConnell, stopped in for a visit on her way home from Ozark County. In a week or so she will be headed to Washington D.C. for the Smithsonian Folklife Festival, where she will be sharing her knowledge and appreciation of this part of the country with the rest of the Country. She shared a copy of her "Passport to the Ozarks" with the Joneses. 'Err long, came the Fox Creek Farmers. Wyatt and Keller entreated The General to sing their favorite song, "Go and Wash Your Dirty Feet Before You Go to Bed." Madelyn sang along with her sweet voice on a new song she is learning about little baby ducks and old pickup trucks and shared her lovely poem "In the Meadow."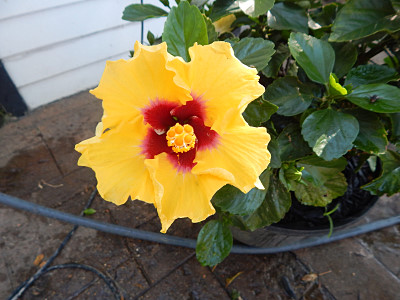 Friends sharing stories, poetry, art, and music make for a pleasant community. A friend and a good neighbor to Felix the Farmer shared something tamed and something wild and a song celebrating the summer solstice: "So come all you roving minstrels and together we will try to rouse the spirit of the air and move the rolling sky." We would like the rolling sky to drop some water on us. Farmers and gardeners are not looking forward to last year's lack of rain and are not enjoying this year's early heat. Champions are whispering hope that things moderate. The Vanzant Bluegrass Jam and Potluck is cancelled for the 6th in order to get the facility ready for the Vanzant Picnic coming up on July 7th and 8th. The music lineup includes Sean McCormick, Whetstone, Backyard Bluegrass, and the Finley River Boys. It's going to be a lot of fun with good food and games from 6:00 to 10:00 pm both nights. See you there together with all the friends you have not seen since you were there together last year.
The All-time Winner of the Old Curmudgeon Award starts July off with his birthday celebration on the first, something he has been doing since 1939. Charming Beverly Barnhart's party on the second will likely include some of Alvin's 1959 high school classmates in town for their reunion. Champions expect Dawn and Hovey to show up from Texas for the occasion and to hobnob around the old stomping grounds. Local swimming holes will be full of revelers on the Fourth. The Old Tree Huggers Jamboree is a tradition for one spot and other groups will meet in their usual places to celebrate Country, kinship, friendship, barbeque and watermelon. Virginia Canada of Moline, Illinois; Davenport, Iowa; and Columbia, Missouri has also been seen in the Denlow area in the past. Her birthday is on the fifth of July. The next day is for Janet Burns, now of Little Rock, and for the Dali Lama and Walter Darrell Hayden, who lived from 1931 to 2014. He was a native of Smallett and a local celebrity who told in music the straight skinny of Douglas County politics at the time. He went on to become a respected English professor at the University of Tennessee. Connie's Dad, Robert Brown, was 79 on July 7, 2019. The 7th is also the birthday of Sharon's grandson Kruz Kurzt. Deward's granddaughter up on the family Centennial Farm, will be partying somewhere around this time too. All of you, party on! You too, Loni Upshaw, up in Idaho or Alaska or wherever you may be! We know you know how to party.
July 4th became a National holiday in 1941 marking our Independence now for 247 years. Seeing the turmoil in the world, we cannot help but be grateful for our freedom and for the many who have served and sacrificed to preserve it. Jim Hightower, of the "Hightower Lowdown" down in Texas, talks about politics in terms like "Two foxes and a chicken vote on what's for supper." Politics are getting sort of comical and sort of worrisome at the same time, but our sense of community is strong, and we have learned to get along with people who believe differently though there may be some head shaking and eye rolling going on. "It is the duty of every man, as far as his ability extends, to detect and expose delusion and error." Thomas Paine admonished us thusly way back then. We try to take it to heart without causing trouble in Champion—Looking on the Bright Side!