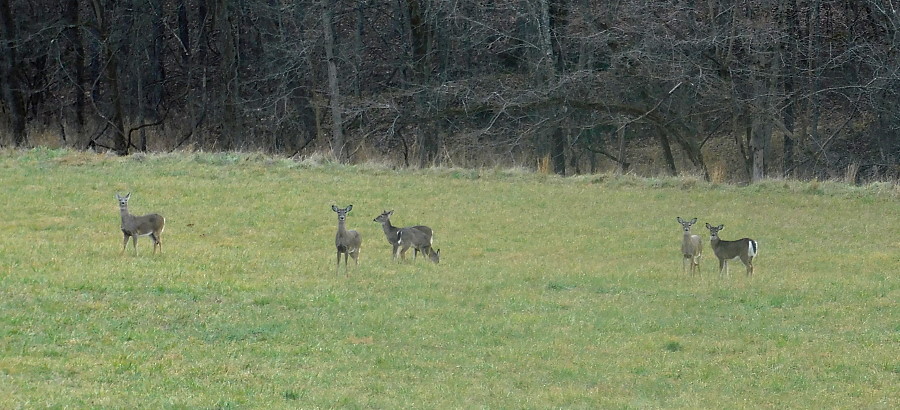 Champions are alert to their good fortune to live in a place so placid and peaceful, at the same time so pleasantly packed with wildlife and good neighbors. We meet out on the road and wave, and perhaps roll our windows down for a chat. "Good morning, neighbor!" "Did you see those seven white tails bounding across that field?" "You and your family all doing okay?" "Well, take care and happy new year!" Solitary old couples enjoyed many phone calls with friends and kin and watched on the internet as friends gathering with their families. It is a Champion quality to be able to delight in the happiness of other people. We have had a Merry Christmas indeed and we hope for the comfort of the many in the world less fortunate.
When Mr. Potter realized Uncle Billy had accidentally handed him the $8,000.00 meant for the bank deposit of the Building and Loan, instead of calling the old man back and returning the money, he sat like a scurvy little spider and watched as the drama unfolded. We know the story had a happy ending, but Potter never returned the $8K. He got away with it. In today's money that would be $148,702.29. Maybe we should just let it go and focus on the joy and the celebration of a genuinely good man as his many good works were acknowledged. A sequel to the story might have the miserable old man investigated for theft and malfeasance by some hard-nosed attorney general with subpoena power and a pique of righteous indignation. Phillip Van Doren Stern wrote "The Greatest Gift" in 1943. It was a short story that he shopped around to a number of publishers and none of them were interested. He finally self-published it as a 21 page booklet that he sent to 200 of his friends for Christmas. It eventually got into the hands of Frank Capra and that is how George Pratt became George Bailey, the richest man in town.
Old Mr. Gower lost his son to the influenza pandemic in 1918. For a little while he was so grief stricken that he lost his way, and had it not been for the keen observation of a young employee, he might have caused another family to suffer. Many now are suffering the loss of dear ones and a general malaise over world conditions. We hope not to lose our way. We are reminded of a message written in stone after the previous pandemic that was happening at the same time with World War I. In those hard times someone thought to write, "So with the darkest days behind, our ship of hope will steer, and when in doubt just keep in mind our motto Persevere." The stone is in a walkway in the Port of Leith, now part of Edinburgh, Scotland. That country endured much and sacrificed much in that great struggle. We struggle yet, but with hope and good hearts, so we will say, "Persevere and Happy New Year from Champion!" Looking on the Bright Side!