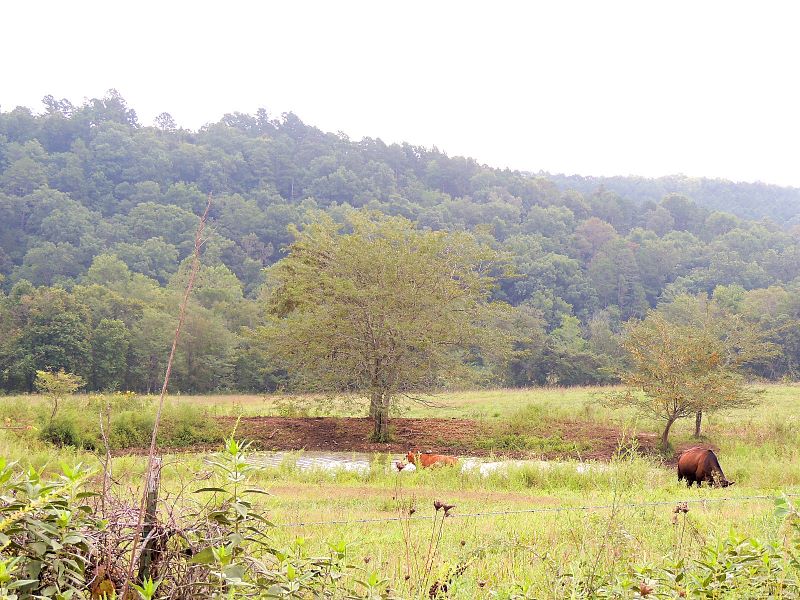 From the north side of Champion
'ÄúNothing in life is more liberating than to fight for a cause larger than yourself, something that encompasses you but is not defined by your existence alone.'Ä̬† 'ÄúGlory belongs to the act of being constant to something greater than yourself, to a cause, to your principles, to the people on whom you rely and who rely on you.'Ä̬† 'ÄúAmerica'Äôs greatest strength has always been its hopeful vision of human progress.'Ä̬† Senator John McCain said those things and many other things that define him as having been a genuine fine human and a great American.¬† Whether or not you agreed with his positions on important issues, he set an excellent example for public service that had at its center the Good of the Nation'ÄĒa rare attitude these days.¬† He said not to be discouraged by our present difficulties but to always believe in the promise and greatness of America.
Sour grapes about Champion internet.
Pete, Frank and The General made a foray last Saturday into the Champion Township to answer a query that had come over the internet about the 'ÄúOld Hicks Cemetery.'Ä̬† 'ÄúI hear that it is overgrown and almost impossible to get to, with nothing there that indicates it is a cemetery.¬† I think now it'Äôs called 'ÄúProctor Cemetery.'Ä̬† By all accounts, it was a successful mission.¬† The place was found and, presumably, a report made to the inquirer.¬† The internet has been a superb resource for genealogical research, for all kinds of research, communication, entertainment and education, among other things.¬† It turns out that there is not an abundance of the broadband in this stunning part of rural America.¬† All of rural America could use a boost in this particular infrastructure.¬† Of course, we old folks remember when there was no such thing.¬† It was easy to become accustomed to the new technology and then to become dependent upon it.¬† Location, location, location is a real estate mantra, but it must apply to high speed internet as well.¬† It may be called 'Äėfraud'Äô if you sell something you do not have.¬† The Century Link DSL call center in the Philippines has articulate, polite people who try their best to help, but it seems a lost cause.¬† They have sold more service than they can provide.¬† There is a rumor or a hope that the White River Electric Cooperative might become an internet provider.¬† Some Champions are including a note with their monthly payment encouraging them to proceed in that direction with vigor.
A note comes to The Champion News mailbox saying that the caterpillar mentioned last week was the black swallowtail caterpillar, not the spicebush butterfly caterpillar.  They do resemble each other, though the spicebush butterfly caterpillar has an unusual, yet pleasant, aroma and is found on anise plants.  See a picture of the pretty and voracious critter, the black swallowtail butterfly caterpillar; at www.championnews.us  Esther Wrinkles once advised that a mistake is an opportunity to revisit an interesting subject.  She may have suggested that an intentional error could be put to good use.  She had a lot of good advice.  She loved Champion and was one of the original organizers of The Champion School Reunion.  It always happens the Saturday before Labor Day.  There is a pot luck lunch and good visiting with old school mates, their families and friends.  Bring your lawn chairs and come up-down-over for the fun.  There may be rain, but it might be sunny for the 34th annual gathering.  The Champion News website has pictures of the reunion going back to 2008, including a picture taken at the first reunion in 1984.  There are some fine looking Champions in the bunch.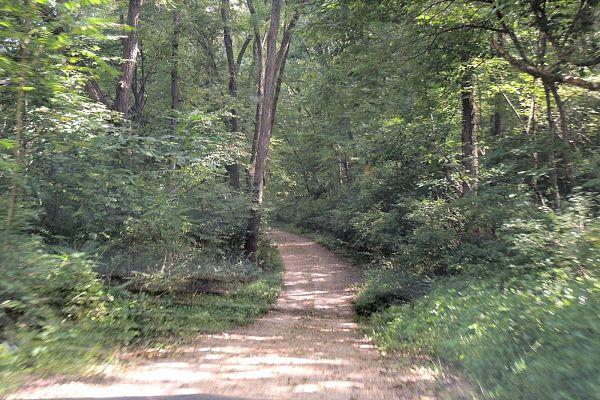 Up-down-over to Champion
The Labor Day Holiday is a creation of the labor movement and is dedicated to the social and economic achievements of American workers.¬† We may forget the reason for the observance, but we are glad to have an opportunity to get together with family and friends.¬† There is plenty to celebrate.¬† Sunday will be a nice opportunity to wish a happy birthday to Vernon Upshaw.¬† There is a party planned at the Vanzant Community Building from 2:00 to 4:00.¬† That hardly seems long enough to commemorate 80 years!¬† Bud Hutchison'Äôs Memorial Trail Ride, a National Ride, will head up at the Foxtrotters Showgrounds at 10:00 a.m. Monday.¬† Children will be back in school on Tuesday.¬† Over at our great Skyline R2 School they are planning a Grandparents Day Event to be held at 2:00 p.m. on Friday, September 7th.¬† There are many grandparents in the neighborhood whose grandchildren live far away.¬† They are reminded of that old folk rock song, 'ÄúIf you can'Äôt be with the one you love, love the one you'Äôre with.'Ä̬† The young people in our terrific little school can use all the support and encouragement the community can give them.¬† They are going to be running things before long'ÄĒbanks, farms, grocery stores, hospitals, car dealerships, government and everything we need to keep society functioning.¬† Everyone benefits from a well-educated population capable of critical thinking.¬† Go Tigers!
The Pioneer Heritage Festival of the Ozarks is coming up on the first week end in October.¬† This is the second year for the event held at Chapel Grove over on 14 Highway at Bryant Creek.¬† The wonderful Pioneer Descendant'Äôs Gathering that Dale and Betty Thomas hosted down at Yates for 15 years has inspired this effort.¬† It was a loss to the area when Dale and Betty felt like they could no longer do it, but the model they established is serving the new organization well.¬† Sherry Bennett is looking for ten young people, 16 years or younger, who would like to participate in the Youth Stringed Instrument Talent Show which will be held from 2 to 3 p.m. on Saturday, October 6th.¬† Contact Sherry at 417-543-1393 or 417-683-4414 to sign up.¬† She says sign up early.¬† Meanwhile, hopes are that a good slathering of Awesome Possum Salve is helping with her recovery from back surgery.¬† She is much missed at the Vanzant Jam and many other places, no doubt.¬† Jim Reeves, Eddie Arnold, Johnny Mathis, Perry Como and others sang a great song that her friends dedicate to her:¬† 'ÄúMay the good Lord bless and keep you, whether near or far away.¬† May you find that long awaited golden day today.¬† May your troubles all be small ones and your fortunes ten times ten.¬† May the good Lord bless and keep you 'Äėtill we meet again'ÄĚ in Champion'ÄĒLooking on the Bright Side!
Young Champion buck enjoying sassafras.