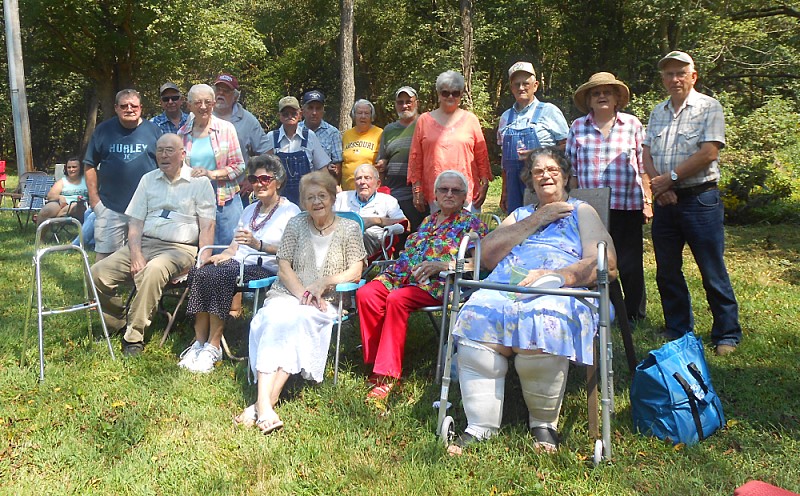 Champion School Reunion 2015
Seated left to right: Wayne Sutherland, Vivian Krider Floyd, Irene Keller Dooms, Royce Henson, Ethel Luellen Anderson, Elsie Hick Curtis. Standing left to right: Jerry Smith, Benton Hutchison, Frances Cooley Sutherland, Kenneth Henson, J.R. Johnston, Doug Hutchison, Eva Lois Henson Phillips, Wes Lambert, Modeen Dooms McGowan, Alvie Dooms, Elvie Hancock Ragland and Darrell Hutchison.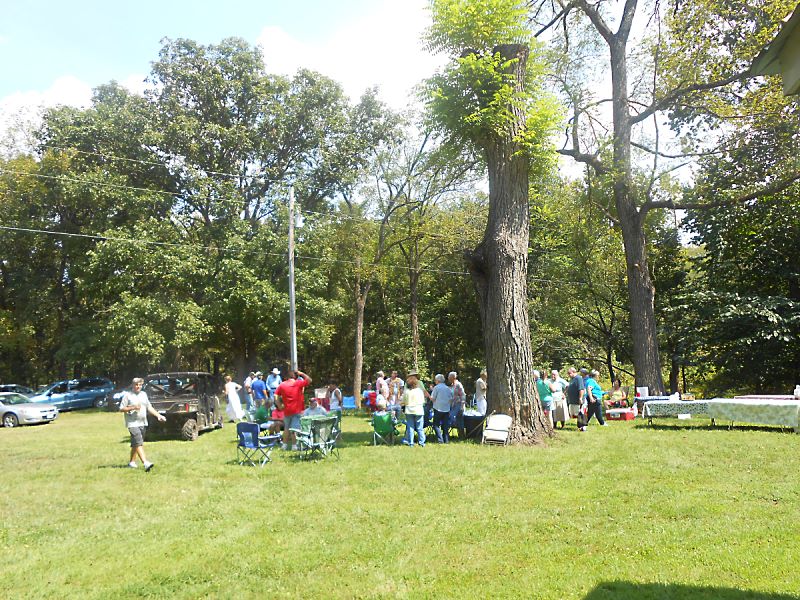 The Behemoth Bee Tree
did not provide much shade,
but it is still thought of as first base to Champion alumni.
Vaughn Henson
takes a moment and his lunch to a quiet place for reflection.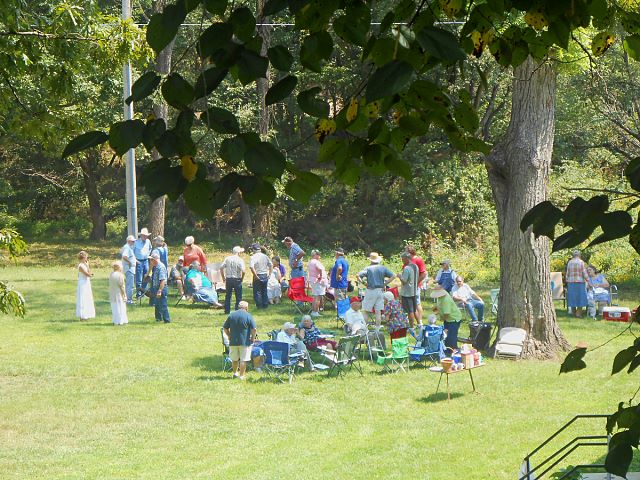 From high atop
Mt. Champion
the reunion spread out over the banks of Old Fox Creek.
No Comments Yet
Sorry, the comment form is closed at this time.