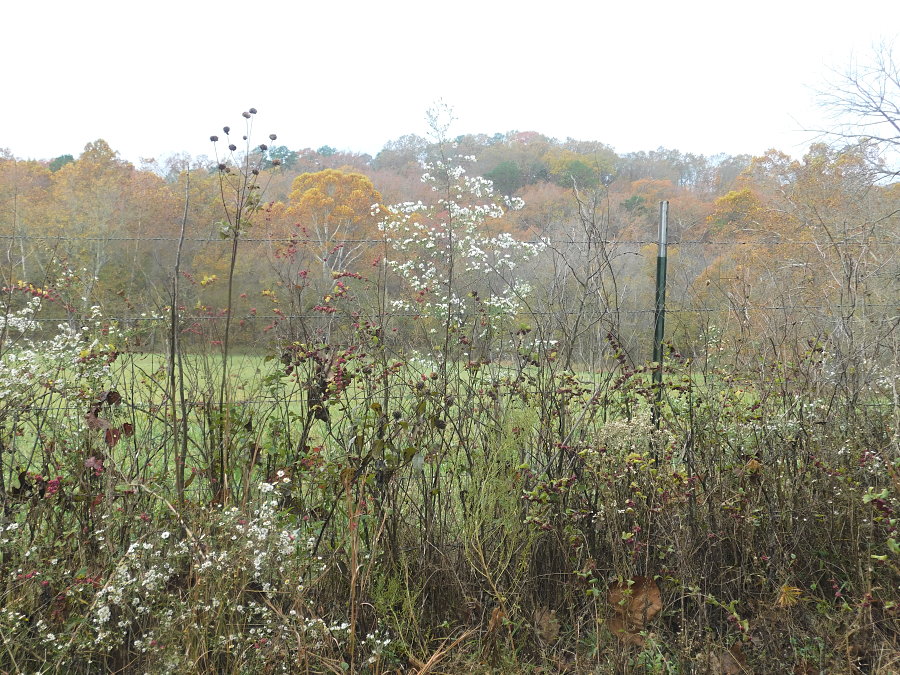 "You can't roller skate in a buffalo herd, but you can be happy if you've a mind to." Those wise Roger Miller words remind us of what we can do. Yesterday was his birthday–1936. He passed away in 1992, but he still gives us reason to smile and sing. That inspiration is much welcome on these cold, rainy days full of anxiousness and dread. The days seem colder for having had warm ones so recently, but our aquifer is rejoicing, the fields are being nourished and soon the creeks will be running again. The pandemic and politics feed the anxiousness. The dread has to do with the uncertainty and with the certainty of a long fall and winter only just begun. Champions will "knuckle down, buckle down" and set our minds to making the most of whatever comes next.

A Sycamore beauty…
One Old Champion is holding a grudge against the Dodgers still over their move to Los Angeles in 1957, and so is rooting for the Tamp Bay bunch. The Old Champion Spouse has deep affection for some Californians, who naturally support their team, and she chooses to stand by them. "Just stand there and watch it go by," says the Rays fan (really just an anti-Dodgers fan) when there is a strike out. "Get it! Get it! Get it!" she yells to the outfielder when some hitter has sailed one high but short of the wall. She loved baseball on the radio in the old days when the voices of Mel Allen, Harry Caray, and Red Barber used their wonderful language to bring her right into the game with every play. (Red Barber used to talk about the beautiful camellias in his yard.) They say that baseball is the most sophisticated of all the gladiator sports. The National Pastime draws us cordially together even as competitors. Ruby Proctor could tell you how she got that scar on her forehead there at home plate in Champion back "in the day." Maybe General Fast-Pitch will share some highlights of his greatest hits and pitches from his thrilling days on the diamond all over Europe and other places. Thirty-seven years ago Dodgers won the World Series and they have done it again! "The bums!" says the Old Champion.
Serious preparations are under way for the hunting season. The Missouri Department of Conservation reminds us that 'baiting' with corn or grain is not permitted. This is also the time of the year for the ghosts, goblins, and ghouls to come prowling about with their jack-o-lantern pumpkin buckets, out on a wild Full Hunter's Blue Moon looking for candy at the threat of a trick. Creative teachers and parents will find a way to keep this observance lively and safe for our young ones. Others use All Hallows Eve, El Dia de los Muertos, and All Saints Day to walk through memories with cherished ones who have left us here while they "walk the streets that are purest gold." We will be satisfied with just a cottage below for the nonce as we remember to appreciate our family and friends while they are here with us. The reality of the Corona virus may make us more appreciative as we acknowledge the vulnerability of so many important people in our lives. Maybe you haven't lost anyone yet, so you might feel that the precautions recommended are overblown. Still, if you are sick with a cold or the flu or with allergies that make you cough and sneeze, it is respectful of others for you to stay home.
There are spoons inside the persimmon seeds if the squirrels, coyotes and groundhogs allowed you to get any persimmons. That might mean a cold winter ahead, perhaps with lots of snow. The remark has been heard several times recently out on the Wide Veranda of the Historic Emporium that we have not had a really cold winter in a long time. This may be one. Call your old friends over in Ava and Dora and Vanzant and Brushy Knob to find out what they are thinking about the coming winter. We were good about staying in touch at the beginning of the pandemic, but may have become accustomed to our solitude as time has gone by. Tammy Bergeron wrote a note to her Mother just to say, "Hello." She said the word Hello means: "H=How are you? E=Everything all right? L=Like to hear from you. L=Love to see you soon! O=Obviously, I miss you, so Hello!" The sound of your voice on the telephone might just be the high point of the day for some old friends. You will be their Champion—Looking on the Bright Side!