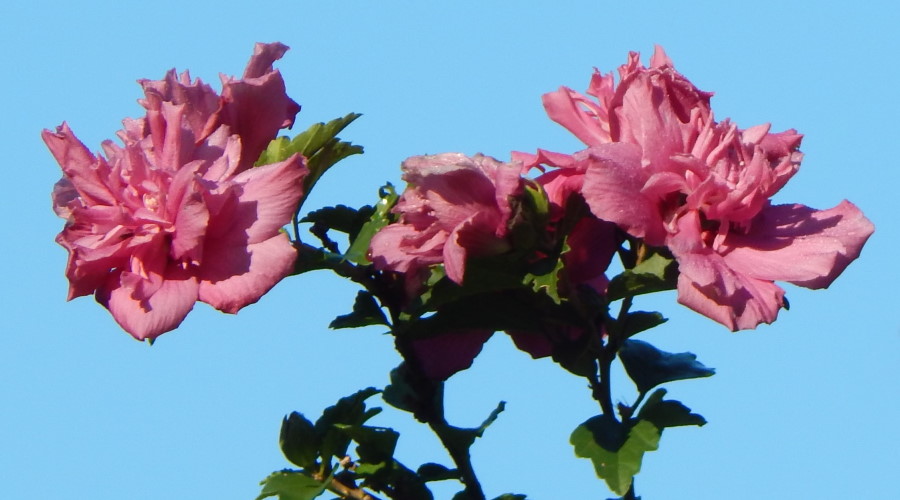 "Ice Cream Snatcher Hits Champion!"  The headline was suggested by an onlooker who saw the story unfold:  An unnamed three year old sat on the wide veranda with several older children and others.  It was a warm early afternoon.  He had an ice cream sandwich in each hand.  Finishing one, he strolled over to the steps and summarily threw the wrapper down on the ground.  He then turned his attention to the second sandwich, struggling with the wrapper.  An Old Champion called him by name and said, "Go get that trash you threw on the ground and bring it up here and put in the trash can."  He looked right at her and said, "No," at the same time extending his ice cream to get help with the wrapper.  "No," she said.  The next person he asked snatched the sandwich from the child's hand, ripped it open, took a big bite out of it and then threw it into the trash can with such force that the thump startled the dozen or so people on the porch into a sudden, shocked silence.  In a second, the whole place roared with laughter and the stunned child, mouth still agape, unfroze himself and followed the wild Snatcher into the emporium to get his ice cream replaced.  It was suggested that had the Snatcher taken two bites, he might have made the kid cry, perhaps causing him to gain an understanding of cause and effect—littering makes bad things happen.  But the laughter kept happening.  As she left, the Old Champion picked the wrapper up off the ground and bought a quart of ice cream—another lovely day in Champion.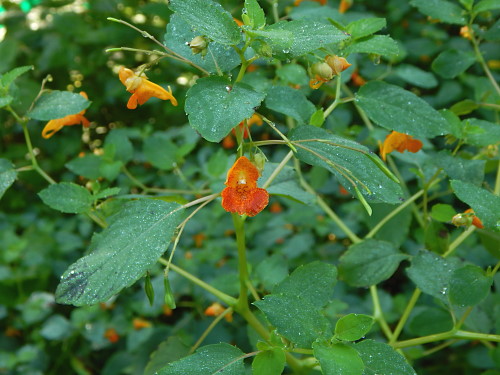 Mike O'Brien has been to Champion a couple of times.  He recently posted:  "I have decades of experience with the torment of Ozarks chiggers, but only in past few days have I learned the worst place to be nipped by one
. between two toes."  He goes on, "Laugh if you will.  But all that will demonstrate is that you've never been kept awake most of a night with incessant itching cause by a bite from a tiny mite that somehow got into your shoe and past your sock to chomp down between the middle pair of smaller toes on one of your feet.  Calamine lotion doesn't do it for me.  For future reference, does anybody have a sure-fire remedy to calm intense chigger itch?" Several people responded to him with a variety of treatments, some more aggressive than others, and admonitions to avoid kicking the chigger tree.
Sharon Sanders had a good report on Saturday's fund raiser to support the Douglas County Museum.  Karen Greenwood was the lucky winner of the quilt, a beautiful red, white, and blue creation made by members of the Douglas County Historical Society and Museum.  Sharon thanked everyone who came, who bought tickets, made donations, and helped with the open house.  The museum is open every Saturday from 10:00 a.m. until 2:00 p.m.  She has the original checkerboard from the courthouse and an open challenge to the General any time he thinks he can beat her.  The benefit in visiting this museum, the Mountain Grove History and Arts Center and similar sites in neighboring communities is in learning how our forebears were able to make a go of life in these parts during difficult times.  There are examples there that may prove useful in these unusual times.
A broken camera suddenly makes every scene something to photograph.  The light is just right.  The expression is perfect to catch the emotion.  Jonnie could not be better posed.  At times like these, it is good to have a friend who is a photographer.  Shannon Alexander, up in Springfield, is such a guy.  He knows his business and if you ever need to look your best in a photo, find him at www.salexanderphoto.com.  He used his expertise to choose a camera commensurate with our skill level and within our budget.  He acquired it and made arrangements for its delivery in exchange for tomato sauce, salsa, black eyed peas, pickled garlic and money.  A good trade leaves everyone smiling.  Champion—Looking on the Bright Side!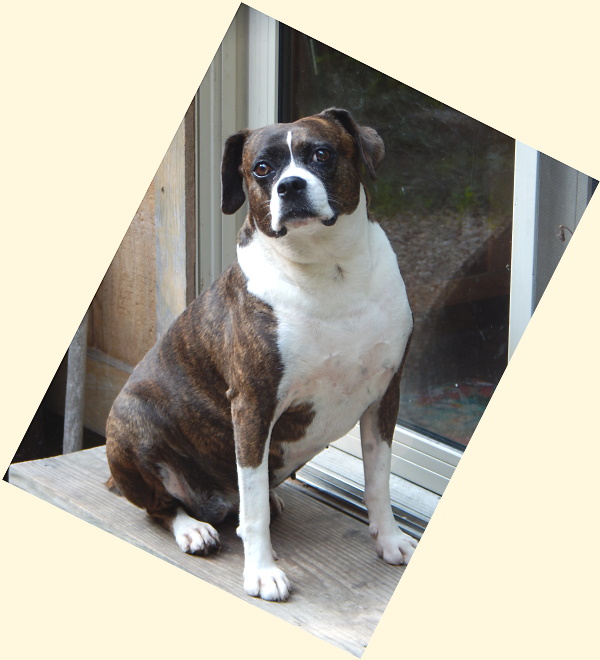 Jonnie's perfect pose.