Some Champion gardens are winding down now. The giant sunflowers that turned their seedy faces to the sun now bow their heads. Peppers are still producing and looking good, but beans and black eyed peas are being left on the vine to dry. The last episode of fried green tomatoes will happen any day now. Linda makes a great green tomato relish and hopes are that she will share her recipe. Other gardeners, who put their crops in later, are still enjoying cucumbers and summer squash. The garden has been a great comfort and delight for Old Champions, mostly marooned for many months. A reason to get up with something to do keeps them positive and optimistic. Seeing the shelves fill up with wholesome home canned food is a satisfying reward. Only Best Choice product barcodes are now being redeemed for the benefit of our Skyline R-II School. In years past, Always Save brands and Box Tops for Education were also collected and converted into money for the school, but neither of them participates in this program now. So, if you have a choice, choose the Best Choice brand, and save those UPC (barcodes). Drop them off or mail them to the school at Rt. 72 Box 487, Norwood, MO 65717-9439. Every little bit helps.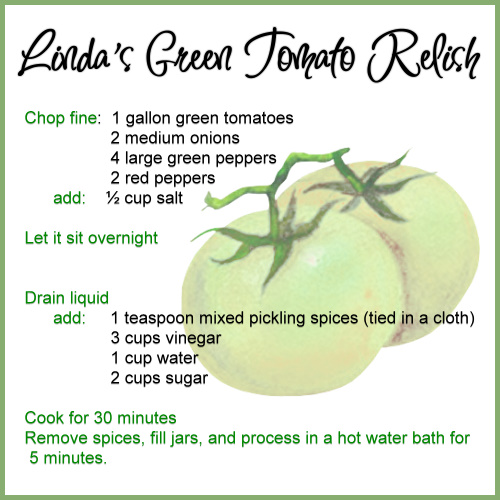 Ely Young is in the third grade at Skyline. His birthday is on September 8th. That is the same day as Jeanette Crayola who is a great bridge player. Senator Sanders shares that day as well. Back in August on the 10th and the 12th, sixth graders, Jaycee Hall and Cryslynn Bradshaw, enjoyed their birthdays. Leonard Peltier was 77 years old on the 12th and has been in prison since 1977. Tanna Jo Krider Wiseman, Skyline alumnus, celebrates on the 13th. Ellie Strong is a prekindergarten student with a birthday on September 14th. The 14th is a day we remember Laine Sutherland, and the 15th was the big day for the late Elmer Banks. Celebrated spoon virtuoso Pat Kim Smith celebrates on the 15th. Back in August, Lee Border-kindergarten, Hoyt Webster-prekindergarten, and Kaydi Ambroziac-kindergarten, were celebrated by friends and family on the 16th, the 19th, and the 20th. Then, two second grade students, Lauren Collins and Brantley Kilgore, had parties on August 25th and 29th. The 29th was also the birthday of Jason smith, Skyline first grade student, not the politician. Jenna Brixey, eighth grader, and Aiden Ray Hurt, fifth grade, both celebrated on August 31st. That was also the special day for Kalyssa Wiseman, Champion granddaughter. Birth anniversaries of the young, middle aged and old people in our lives, past and present, keep us mindful of the swift passage of time. We are admonished to enjoy now. Tim McGraw says, "Always be humble and kind."
Glen Brandstedder says it is convenient for him to find The Champion News on or near the same page as the obituaries in the Douglas County Herald. He looks for his name in both places. He said he has some place to go five days a week to enjoy music and church for the other two days. He is a busy man. If you are not too busy, wander over to the wide, wild, wooly banks of Auld Fox Creek and sit a spell out on the wide veranda. It's alright. That is one of the cool places at the Historic Emporium on the North Side of the Square—Champion! Looking on the Bright Side!