These are being glorious days for our area festivals.  The fifth annual Pioneer Heritage Festival of the Ozarks is happening this Friday and Saturday out at the Fox Trotters Park, just north of Ava on Highway 5.  In addition to all the great music, there are local artisans demonstrating 'heritage' skills like blacksmithing, broom making, spinning and weaving, seed saving, and bee keeping.  They are sharing these skills not just as an homage to the perseverance of our ancestors, but perhaps as instruction against their future need.  We are reminded that the more we can do for ourselves, the less reliant we are on others, as we prepare to be new pioneers in an uncertain future.  Check it out at www.heritage417.com.
Mum's the word!  Chrysanthemums, that is.  The Skyline R2 School's PTO fundraiser is likely to become an annual event since the community response has been so wonderful.  The beautiful plants are huge, healthy harbingers of fall.  Lots of good things are going on at Skyline.  The cross country team is getting ready to run.  Eighth grader, Tristian Jeffrey will have his birthday on the 25th.  Title I Aid, Alicia Borders, will celebrate the 27th, and fourth grade student, Melanie Hall, will have her birthday on the 30th.  Preparations are underway for the Fall Carnival on October 14th.  Go Tigers!  Skyline's Sunshine Committee is creating a cookbook from the recipes submitted by students, their families and community members.  Champions are looking forward to seeing what's cooking.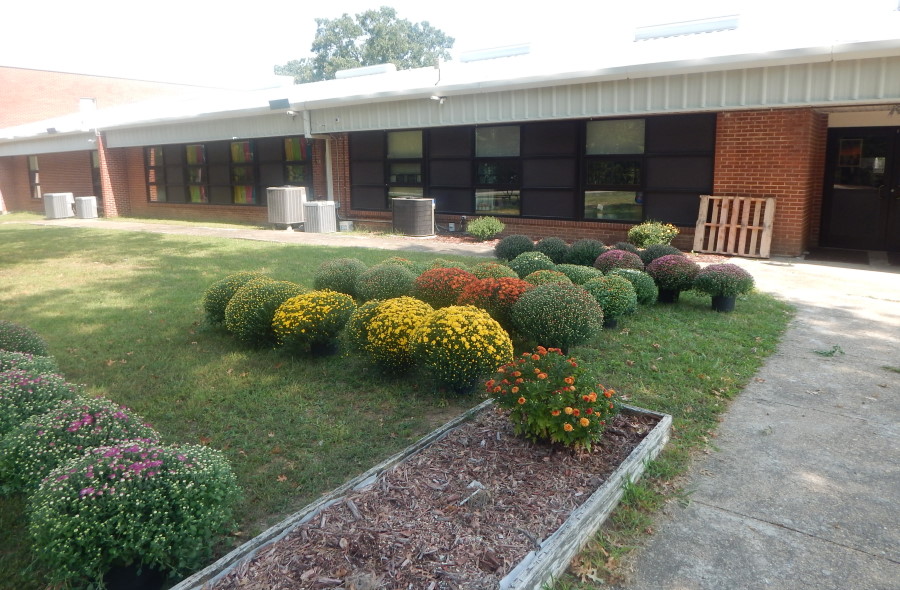 Politics are heating up in all our kitchens and we are encouraged to exercise our franchise in this very important mid-term election coming up in about fifty days.  When considering a candidate, ask yourself, "Would he pull me out of a mud hole?"
Fall arrives on the 21st.  That was Louise Hutchison's birthday.  She was a real Champion, active in every good cause of the school, her church, our VFD.  Her favorite song was, "What a Day That Will Be."  We miss Louise and her good energy.  Zoey Louise, Champion granddaughter and gifted artist, now out in California, also has her birthday on the 21st, as does her distant cousin and frequent visitor to Champion, Penelope, still in Texas.  Booger County bicyclist, Sandy Ray Chapin, will party on the 24th.  Cathy Alsup Reilly, of Denlow heritage, residing in Kentucky, has the 27th for her big day.  Belizean sailor, Becky Heston, will be celebrated on the 29th with the elegance due to someone who lives on Fortune Drive.
On Sunday, another sailor, Champion daughter Morag Edward of Edinburgh, Scotland, stepped aboard the Dutch tall ship Bark Europa, sailing from Cascais, Portugal to the Canary Islands.  They say it takes 45 minutes to hoist all 24 canvas sails, and only about 5 minutes to take all sails down.  The ship uses three and a half miles of rope to operate.  As part of the crew, Morag will not be hoisting sails or hauling on the bow line, but most likely navigating, photographing, sketching, and providing reels and jigs to her shipmates, and, perhaps, the Sailor's Hornpipe, the melody we associate with Popeye.  She is a great musician.  Her family here wishes her clear sailing on this great adventure.  She is indeed a Champion—Looking on the Bright Side!