Champions are happy to read the White River Electric Cooperative statement: "We look forward to building a world-class fiber network that will transform our rural communities just as our founders did with electric 83 years ago." The funds from the federal America Rescue Plan Act of 2021 are trickling down through our state agencies and one of these days we can enjoy all the benefits of White River Connect. It may represent the kind of improvement we experienced when telephone party lines were finally phased out. While we appreciate good changes, we also very much like the steady, solid comfort of our resilient rural community full of its interesting history as told by people who lived through it and heard about it.
Here is that day in February when Lonnie Krider would say the dog looks for shade. Gardens call to us on such a day, though we, here in zone six, know that it is too early to plant much, but time to start getting ready. Perhaps a twelve foot fence will keep the deer out this year. That good material produced by cows and horses is being shared and spread liberally over garden patches to let it grow. Soil chemistry is an intricate field.
There is time for many good things to happen before Spring's official arrival March 20th. Donna Mullens Gainer had her birthday on the 16th of February. She lives out southeast of Wichita where we hear the ground is so flat you could never lose track of your dog. We do not know if Donna has a dog. She has friends and kinfolks in Denlow and Champion. Anyone looking for a cute doggie might get in touch with Sherry Bennett. She has some little Yorkies that will steal your heart. They are registered and have those special papers. When Sherry is not dancing, she is singing and making all our hearts light.
Musical communication from Tim Tamburino of the Southwest Bluegrass Directory: "We were wondering about a couple of things. How has the guitar acquisition gone for the Skyline School? And (possibly) I might have a source for mandolins IF there is anyone that could teach the same." And a response from Cheyenne McIntosh: "I think we are good right now on guitars. I have a couple I'm going to try and get fixed before long and it covers almost all my students. A couple bring their own in, so that helps. HOBA (Heart of the Ozarks Bluegrass Association) is trying to start up a program where they will allow local schools to borrow instruments, working to bring bluegrass into all the local schools. It will also allow any individual student to borrow an instrument if they need one. They are looking for any instruments they can." So, if you have an unplayed mandolin, fiddle, guitar, bass, or banjo under your bed, find any HOBA member (they are all around) and pass it along.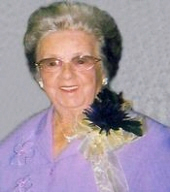 It's like the old boy says, "Everybody's got to be somewhere." Trish Davis had her birthday on the 17th. She surely shares Old Blue Eyes with her granddaughters. Linda Clark celebrated that day too and the next day with Gene on their wedding anniversary. She had very nice things to say about the gentleman. More celebrations that day were for a charming young Fox Creek neighbor and Champion Pete Proctor. He went to Fairview School, and serves now with a number of other local Veterans in the American Legion Honor Guard. His Mother went to school in Champion, the sweet Ruby Proctor. Her birthday was the 19th. Ruby and Esther Wrinkles were great friends. They were baptized in Fox Creek on the same day way back when. Joanna Bell shares her big day on the 21st with Skyline 8th grader John R. Seale. Staci Krider Cline attended Skyline, then taught there and now shares her birthday on the 23rd with Skyline kindergarten student Sadie Hurt. The 24th will be for Arnie A. Green-Thumb. He would tell you that will be a good day to plant above ground crops. That is also a good day for Ruth Fish Collins to use her beautiful velvety voice to sing that song to herself! Her many friends and family members will sing along, even in different places together. Saturday, the 25th is the Chili Supper Benefit for Charlie Byerly to be held at the Vanzant Community Building. There will be a live auction with many great items, including a genuine Champion Monkey Business monkey (#70 in the series.) Prekindergarten student Zachary Harvey will have his birthday on the 28th, but Frankie Procter will not have his on the 29th, because we will not have 29 days in the month this year. He will have to wait for next year. It will be on a Thursday. Last Thursday Vanzantians sang that birthday song to Jim Ivy. He is a flint knapper, a grower of great gourds, and an interesting individual. The almanac indicates that the 28th will be a good day to start seedbeds. At the end of February we will be fifty-nine days into the new year—off to a good start in Champion! —Looking on the Bright Side