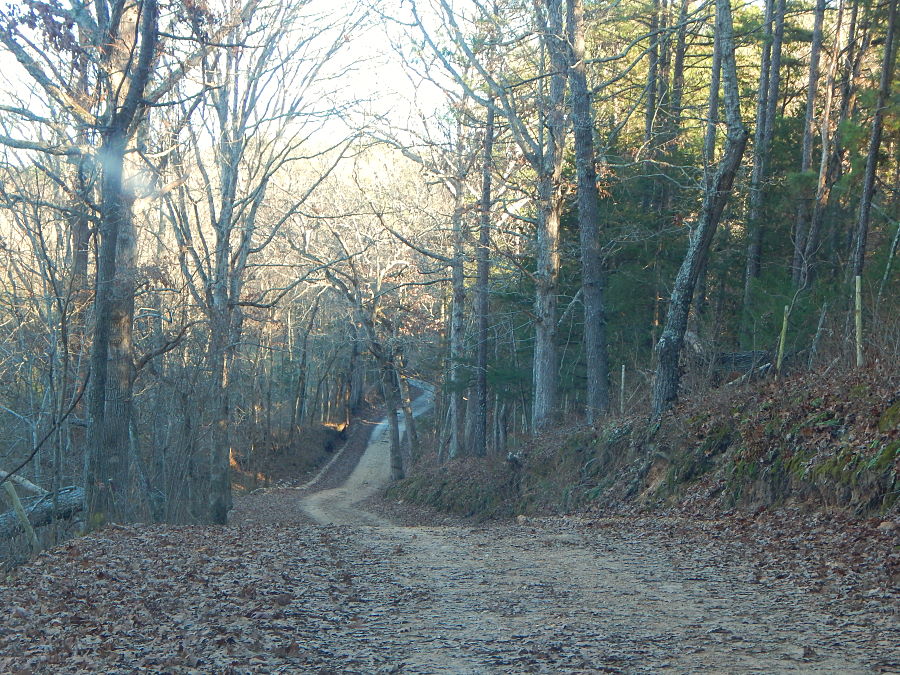 Sweet family time calls for Thanksgiving. The many reasons we can conjure for being grateful could take all day. The folks at the Railway Café in Norwood have been taking reservations for Thanksgiving dinner for single folks or any folks who do not have the facilities, time, or enthusiasm for cooking. It is great to have a house guest who loves to cook and who brings exotic ingredients and imagination with him. Being a kitchen assistant/gofer in your own kitchen can be a lot of fun with lots of laughter. Sharry Lovan is at home in a kitchen and has produced a mountain of peanut brittle. She was delivering orders on Saturday afternoon. Probably she will be making music somewhere in the neighborhood on Saturday night. She brought Stringed Union Bluegrass to Skyline School a while back and it is reckoned that the kids will all be looking for banjos, mandolins, fiddles, guitars, and basses for Christmas. A sure fire way to improve the quality of life for the coming generations is to put musical instruments in the hands of children at any age. Josh Turknett is part of a band called The Georgia Jays. He is also a neuroscientist who says music is great for brain building at any age. "Brainjo" is his method. Ilene Woods plans to go to a Christmas Carol Performance on Saturday December 10th @ 7:00 pm at the Mountain Grove High School. Chances are she has a grandson in that production.
Three post cards and a letter from Portugal, post marked September 24th and September 26th, arrived in Champion on November 14th, three days before our Champion 'Marinera' (female sailor) reached land in Argentina. Asked in a video chat if she would do it again, she said, "Oh! Yes! Just not right away!" It was a tall ship adventure and her folks are looking forward to the stories, photos, drawings and music of the trip. Welcome to dry land, dear girl, even if it is 5,765 miles away from Champion!
A favorite Bozo of Champion-South has a birthday on November 23rd. (She knows who she is.) Skyline first grader, Charlie Prine enjoys the 24th. The 26th we celebrate Lannie Hinote, who taught math and science at Skyline, now teaches in the Lower Yukon School District in Alaska. She has lots of nieces and nephews whose birthdays she always remembers. The 26th is also the birthday of young Thomas Jernigan, who visits Grandpa John Webber every now and then. The 27th is for Carolyn Nunn Harvey, whose brothers are Wednesday regulars at Champion. Third grader Aubrey Lewis also has that day for his big party. Wm. Albert Masters was born November 27, 1917, in a place called Frog Level, Oklahoma. He played the French harp (harmonica) as does Geoff Bartch, who will party on the 28th. Happy birthday to all you lovely people.
Over the river and through the woods on the way to Grandmother Connie Freeman's house, new houses seem to have sprung up quickly along CR 303. At just a mile from the Mill Pond, her bed and breakfast cabin was full all summer with people looking to buy land and to settle in this beautiful part of the country. Roy Roworth lives out on that road. That is where he keeps his Studebakers. He bought one from Bob Berry one time, but it may be that Bob does not know about his Hawk. Roy will talk Studebaker to you as long as you like or he will let you take a picture of one from the road.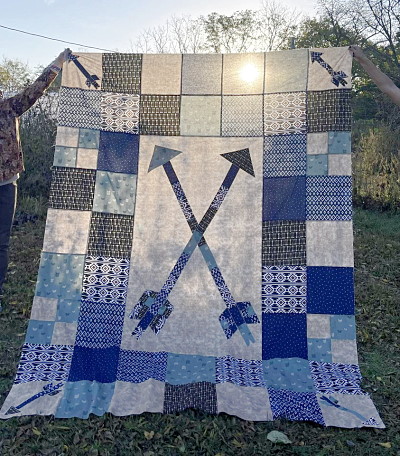 Connie donated a quilt to the Skyline VFD at the beginning of the pandemic in lieu of the annual fundraising picnic. It brought over $1,200.00 in the raffle and was won by Kaitlyn McConnell. (Kaitlyn has just published the second edition of her Passport to the Ozarks which includes the Bright Side!) In addition to participating in the Quilts for Valor organization, Connie quilts for her church family and other good causes. She is also part of the Piece and Friendship
Quilt
Guild. Their current project is to provide a quilt in every police and sheriff's car so that when the officers pick up someone who needs the comfort a quilt can give, they will have one. That is sixteen cars in Ava. When one is given away to someone who needs it, the quilt needs replacing. So, it is an ongoing project. The guild meets at Dogwood Quilting in Ava. That is a good place to donate those yard goods and scraps of cotton fabric that no longer have a purpose. Funds would be appreciated as well since the quilters do it all at their own expense. Quilts for a good cause include a beautiful one that will help the Norwood archery students attend archery camp. Debora Barker knows how to get tickets. She was instrumental in getting Skyline's archery program started. Now she is teaching in the Norwood School and active in the archery program there. Archery is like music in that practice proves progress.
On any of our beautiful country lanes this time of the year, we see home places that were obscured by the lush spring and summer growth now revealed and in unexpected numbers. We have new neighbors. Hopes are that the reasons and daydreams that drew them to this part of the world are realized. As they settle in, hopes are that they will feel welcome to join in community activities. Activities are always interesting on the wide, wild, wooly banks of Old Fox Creek in Champion—Looking on the Bright Side!