Champions usually get The Douglas County Herald on Fridays, but this Friday is Veterans' Day. We are glad to wait a day as we acknowledge the service and sacrifice of our beloved Veterans with a national holiday. We have roughly eighteen million Veterans living today. We thank them all with patriotic music and parades and we hope they are all receiving the support they need. Young Bo Parker used to attend the Vanzant Bluegrass Jam. Now he is attending West Point and was picked to be in the Corps of Cadets Color Guard. He will likely wind up, or maybe, in the U.S. Army Band's bluegrass ensemble, Country Roads.
'Twas another lovely week in Champion. Wednesday had the Day family enjoying the fun out on the wide veranda, with news to share about their good neighbor, Bob Leach, whose birthday was on the 4th. His Champion friends wish him well. (Skyline School's first grader, Elaina Homer, had her birthday on the 5th. Champion granddaughter, Emerson Rose, has that day too. Sixth grader, Axel Webster, celebrates on the 9th.) Richard Day inquired about the Vanzant jam, which he and young Lora Lie attended Thursday. He played "Rosin the Bow" on the mountain dulcimer—a beautiful sounding instrument. The Sometimes Porch Band hopes he will bring it and his banjo to the porch. Richard and Linda Heffern also made a brief, rare appearance. They were in the neighborhood, probably helping Richard's younger brother celebrate his birthday which is on the 8th—election day. Would our candidates pull us out of a mud hole? Voltaire said, "The comfort of the rich depends on an abundant supply of the poor."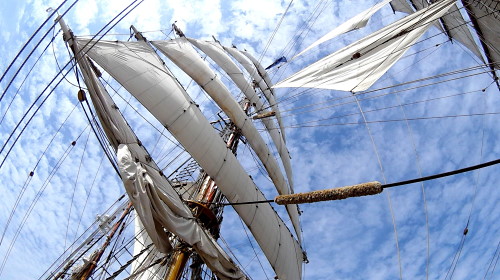 The Ungers, A. Lee and Glenda, of Blandinsville, Illinois lollygagged in Champion for a while Wednesday before setting out on their journey home. Home is in McDonough County and the county seat there is in Macomb. The county is square and about 16 miles across, but it has about three times the population of Douglas County. The Ungers are not squares. Glenda loves gospel music and A. Lee is learning to play the baritone ukulele so he can accompany the little ones in his local day care center in good songs like "The Itsy Bitsy Spider," "Old McDonald," "This Old Man," and many others new to the regular porch pickers. They are genuine music fans and keen on the importance of music for brain development. Four year old Felix the Farmer is in pre-school in Ava and is learning all about the various letters of the alphabet with some great tunes. He is a good singer.
Perhaps the Ungers live in Scotland Township there in their square county. The Scottish word of the week is "Dumfungled" and it means to be mentally and physically worn out. Our Scottish daughter's latest email said, "Day bf (before) yesterday our Nly (Northerly) wind changed to Sly (Southerly). Waves are meeting from both directions. Rollercoaster on board. Moments of anti-gravity then slammed across the room. Seeping is not easy atm (at the moment.) Fun bouncy waves though." Landlubbers calculate that at 69 miles per degree of latitude, she was 2,198 miles south of the equator at 4:00 Sunday afternoon. Somewhere around the 16th or 17th she will be on dry land again and ready for the adventure of getting back to Edinburgh. Janet Chapin, a favorite OATS bus driver, had a splendid adventure Sunday at the KC Chiefs' game—a win by three points in overtime. We could almost hear the cheering from here.
The Eastern Douglas County Volunteer Fire Department's Chili Supper enjoyed excellent attendance. The hall was full. Several neighboring fire departments were represented. The homage to our Veterans drew sustained applause. Teresa Wrinkles' coconut cream pie went for $300.00 in the auction—Esther's recipe. Dave Ellis obviously enjoys being an auctioneer, humorously cajoling bidders. And, say what you will about those Backyard Bluegrass gentlemen, but they entertain for good causes all around this part of the country.
The first Saturday of deer season will have the woods full of orange-vested hunters. It will also be a chance to get a great bowl of chili at 6 o'clock at the Vanzant Community Building and to see how Marvin Parker does as an auctioneer at 7:00. It is a benefit for Howard and Linda Luallen who lost their home in a house fire in October. Theirs was the old home place occupied by the Luallen family since 1933. Howard carries some shrapnel yet from his time in Vietnam and Linda is recovering from pneumonia. When things get hard for folks, it is a great community that steps up to help. You can call 417-712-3179 to find ways to help or just show upon Saturday for the fun of it and for the joy you feel when you can be of service to your fellow man—like Champions—Looking on the Bright Side!

No Comments Yet
Sorry, the comment form is closed at this time.