From Vera Cruz to Vanzant various rain reports from the Thursday-Friday deluge topped four and five inches.  Frank Martin shared a video of the Warren Bridge on Bryant Creek near Dora where the road disappeared into the torrent.  Mike O'Brien said that his car almost got washed off that crossing back in his misspent youth.  A heroine–a farm woman pulled him back on to solid ground with a chain on her tractor.  There were numerous pictures posted of a great pile of debris on Highway 181 near Hodgson's Mill.  "Turn around.  Don't drown."  You want to be home for Christmas.  Closer to Champion, Fox Creek came well up and Clever Creek as well, perhaps not so dramatically, though the exciting weather episode lessens some of the anxiety over fire danger locally.  Monday morning found those handsome gentlemen from the Drury Shed out on their road graders tidying up.  Many other places have not fared so well, and Champions reflect with concern on their distress and their long road to recovery, even as we count our blessings.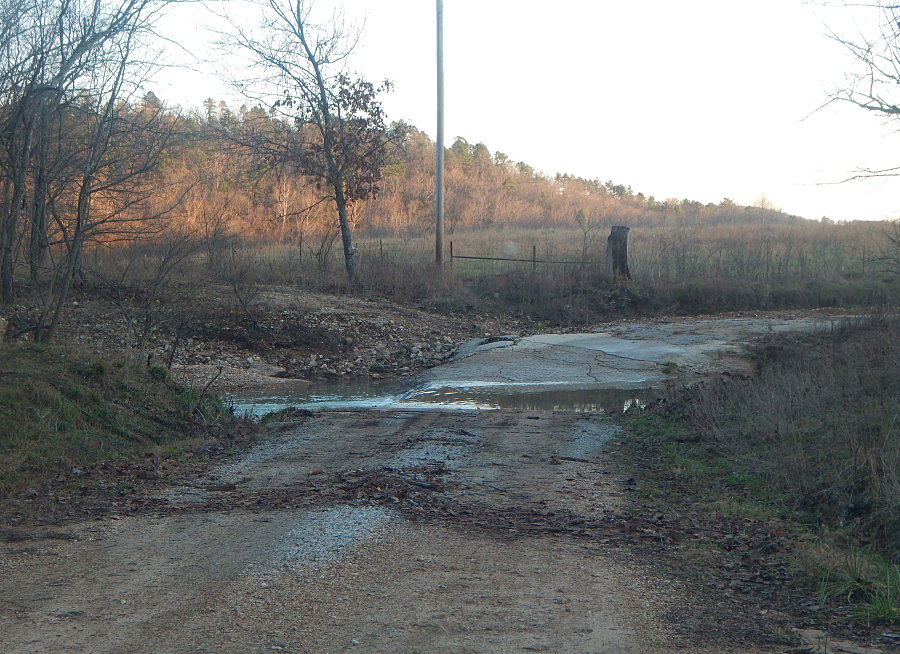 All accounts of the Skyline Christmas program glowed.  Music director, Cheyenne McIntosh, wrangled the whole student body into a lovely performance to warm the hearts and tickle the holiday fancies of all the friends and families attending.  The General and The Gypsy had nothing but praise for the presentation when they arrived later at the Vanzant Bluegrass Jam.  There, along with the regular fare of classic bluegrass tunes, the pickers and grinners shared a sweet stream of Christmas songs—Christmas Time's a Coming, Silent Night, Silver Bells, Feliz Navidad, and the like.  The crowd neglected to sing that birthday song to Mary Goolsby, Herbie Johnston, and Jerry Wagner, but they will make up for it next time.  We wish you a Merry Christmas and a Happy Birthday!
A keen Champion observer reports that while shadows are generally considered to be dark, many on Sunday's frosty, frosty morning appeared brilliantly white.  Big broad fields appeared to have been snowed upon until the sunshine raced across the valley greening them green again, if a little paler shade.  He also remarked that on the longest night of the year it was nice to have a full moon, even if it seemed very far away.  Starting today, Monday, we can expect a brighter future all the way until June 21st.  Every day will be having a little more daylight in it until summer starts.  Keep up with celestial happenings, photographs, and music at www.championnews.us.  We are reminded of the swift passage of time and that down here on the wide, wild, wooly banks of Old Fox Creek we are full of gratitude for home and family and full of sweet Christmas Spirit.  Champions—Looking on the Bright Side!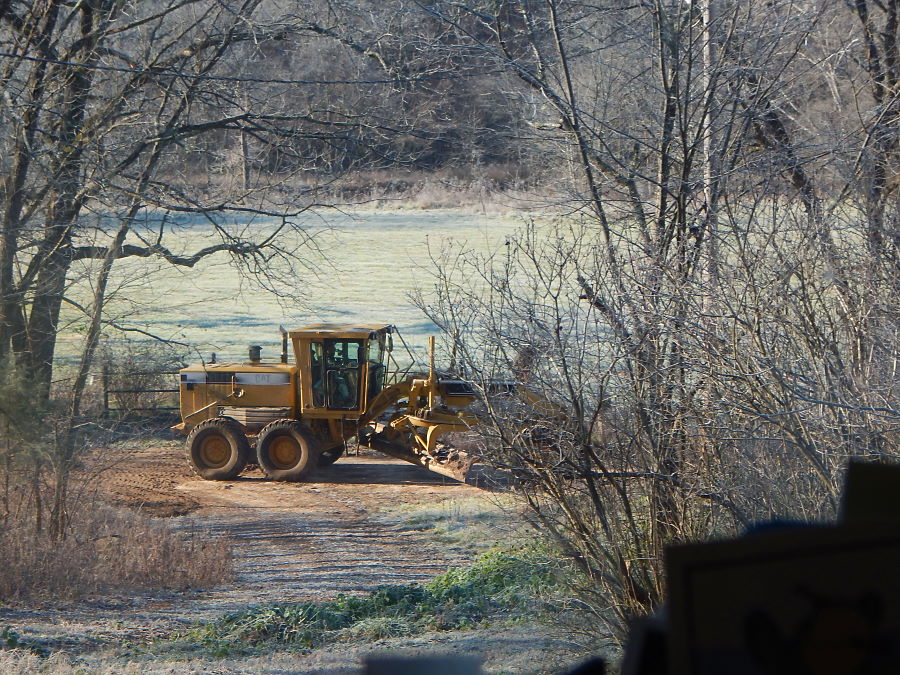 County road crew maintaining our beautiful roads.