CHAMPION'ÄĒNovember 8, 2021
Willie Nelson said, 'ÄúI take it not only a day at a time, but a moment at a time and keep it at that pace.¬† If you can be happy right now, then you will always be happy, because it'Äôs always in the now.'Ä̬† Mr. Nelson'Äôs good attitude has served him well.¬† The famous author, Kurt Vonnegut, wrote, 'ÄúAnd I urge you to please notice when you are happy, and exclaim or murmur or think at some point, 'ÄėIf this isn'Äôt nice, I don'Äôt know what is.'Äô'Ä̬† It was nice to have a favorite fiddler at the Bluegrass jam with sister Sally.¬† We have so many good reasons to be grateful, and foremost among them are fiddle music and the chance to see friends and family enjoying themselves in good company.¬† Many are still staying close to home as the pandemic is not yet considered to be over.¬† Drop them a note or give them a call.¬† It is encouraging and uplifting to be remembered.
The Eastern Douglas County Volunteer Fire Department's 12th annual chili supper and benefit auction was another genuine success according to reports and the and the many photographs shared by David A Vaughn Jr. on Facebook.  Some Champions were unable to attend this time, but still sent money to:  EDCVFD, HC 73 Box 7, Drury, MO 65638.  You can do that too.  Enjoy the reports and continue to enjoy the benefits of having volunteers who will leave their jobs, their beds, and their dinner tables to protect our lives and property when we need them.  They are over there to the east of the Bright Side, and they are Champions.
A well-known local area crooner, who was born in Harlan County, Kentucky, sings, 'ÄúYou'Äôll Never Leave Harlan Alive,'ÄĚ but he did.¬† He was riding a jumping mule and wound up spinning yarns around the ancient wood stove in the Historic Emporium.¬† He told one about trying to teach an eight dollar pony how to eat and how the pony bit him on the ear for his trouble.¬† These days his jumping mule is a Kawasaki.¬† He wants to learn that song, 'ÄúHas Anybody Seen My Gal?'Ä̬† Now that he has found Champion, he has some place to play music every day of the week.¬† He was there when the Vanzant bluegrassers sang Happy Birthday to Warner Minor on Thursday.¬† Warner'Äôs big day was on the 3rd.¬† Our old friend, world traveler, Chuck Barns, had his birthday on the 11th, Veterans'Äô Day.¬† The 13th is the big day for Madelynn Vivod, a Skyline sixth grader.¬† Carol Callahan Barnhart parties on the 14th, also the big day for Isabella Jeffrey Skyline fifth grade student.¬† The 15th finds Richard, Bob's older brother, partying up in Springfield.¬† Another sixth grader, Caleb Barker, will be celebrated on the 17th.¬† We celebrate our friends and families on their birthdays, and we celebrate and appreciate our U.S. Military Veterans on the 11th and on every day of the year for their Service and their sacrifices on our behalf and on behalf of our Nation.¬† Thank you, Champions! — Looking on the Bright Side!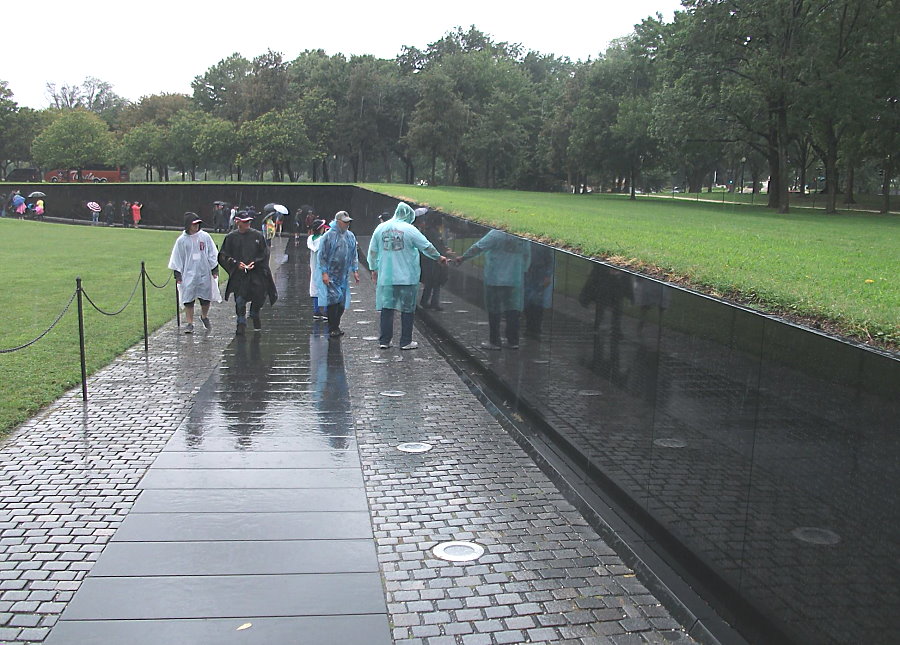 CHAMPION'ÄĒNovember 15, 2021
Doug Johnson, Department Commander at the Department of Missouri Am Vets, was the Grand Marshall of the Veterans' Day Parade in Mountain Grove.  He and Diana Jeffries Johnson, Executive Director, led the parade, driven by Bob Berry in his 1963 Studebaker Lark.  Mary Goolsby enjoyed riding along and graciously shared the good information with The Champion News.  We are blessed to have so many Veterans in our part of the country.  The internet featured many great tributes to them this week.  Thank you for your service.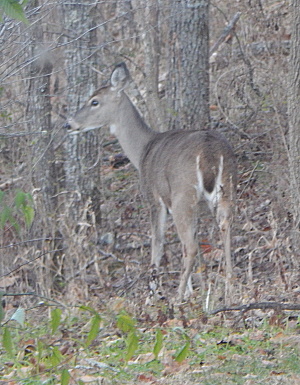 The week ahead will likely see many harvested deer.¬† Connie, from the Farmhouse in Champion West, inadvertently harvested one a few days before the season opened.¬† She says, 'ÄúI did what I told my kids never to do–don'Äôt swerve.'Ä̬† Her car was trashed, but she was not hurt.¬† Esther Wrinkles used to say, 'ÄúNever swerve to miss a squirrel.'Ä̬† We miss Esther.¬† Vanzantian, Cathy O., sports a rack of antlers on the hood of her pretty red truck already as she anticipates Christmas in forty days.¬† The Gypsy says Cathy is the grandma who got run over by the reindeer.¬† A favorite fiddler admonishes all his Vanzant Bluegrass jam friends to watch for deer on their way home.¬† If you drive slowly and sing on the way, the miles go by more quickly or so it seems.
Birthdays to be celebrated are those of Dean Brixey on the 18th, Elva Ragland on the 19th.  They are both alumni of the Champion School.  A certain Bozo parties on the 23rd, and Lannie Hinote, now up in Alaska, does so on the 26th.  Lannie shares her day with John Webber's grandson, Thomas, out in Oregon.  Carolyn Nunn Harvey has the 27th for her big day and shares it with second grade Skyline student Aubrey Lewis.  That was also the birthday of Uncle Al, the Lonesome Plowboy, who was born in 1914 in Frog Level, Oklahoma.  The 28th is for harmonica player, Geoff Bartch, and the 30th for Skyline eight grader Lane Watkins.  Congratulations all of you!  Many happy returns.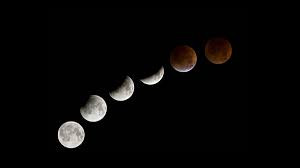 Champions might stay up all night on Thursday to see the longest partial lunar eclipse in almost 600 years.¬† It will start shortly after midnight and be at its maximum at 3:02 a.m. and will all be over at 6:02 on Friday morning.¬† Up to 97% of the moon will be obscured, at which time it will have a reddish hue which will match the color of those Champion eyes if they are able to stay awake.¬† At ten days before Thanksgiving, housecleaning and menu making are taking much of their time.¬† Anticipation of seeing far flung family finally has them in a happy frenzy.¬† Baby proofing a house is an adventure for old folks who haven'Äôt had a baby crawling in the house for many years.¬† The gratitude is building up already for the great joy of having the young ones around the hearth again.¬† Champion'ÄĒLooking on the Bright Side!