Willie Nelson celebrated his 85th birthday on the 29th of April.¬† He might have thought the town of Ava had turned out in force to appreciate him on Sunday.¬† It was the Old Fashioned Social that wound up the 'Äú2500 Miles of Arts and Culture,'ÄĚ a sterling event sponsored by the Ava Area Chamber of Commerce.¬† They already have a good start on planning the Pioneer Heritage Festival of the Ozarks.¬† That will take place October 6 and 7 this year.¬† Maybe Willie will come, just to hang out in a beautiful part of the world.¬† 'ÄúYour adventure begins in Douglas County, Missouri.'Ä̬† Willie would have loved the old Pioneer Descendants Gathering that Dale and Betty Thomas sponsored all those years, but he will love this one too.¬† [TCN'Äôs editor says that 'Äėwill'Äô implies that he will come and that 'Äėwould'Äô is the better word'Ķnah.]¬† This festival is just getting started and has a great future.¬† Perhaps a written invitation will alert him to the fun.¬† He is touring now so it is too late to get an invite to him for the Champion Spring Fling'ÄĒperhaps next year.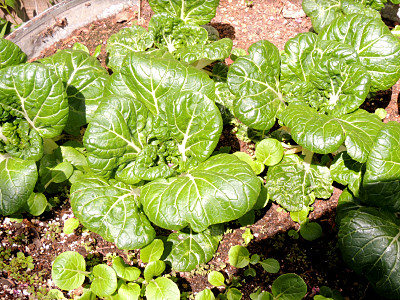 Spring greens…
Skyline teacher, Mrs. Terri Ryan enjoys her birthday on May first.¬† Bus driver, Mrs. Beth enjoys that day as well.¬† A sweet cousin down in the Magic Rio Grande Valley in Texas has the same birthday as her husband on May Day.¬† He says, 'ÄúWe have the same wedding anniversary too.'Ä̬† Leo'Äôs grandmother in Springfield has her birthday on the second.¬† Linda Heffern, up in Waldo, revels on the sixth.¬† Skyline fourth grader Gracie Nava celebrates on the seventh and Bonnie Brixey Mullins, way out in Douglass, Kansas will make merry on the ninth of May.¬† She and Pete have been out there for a couple of years now, after leaving their home of 60 years in Wichita.¬† They seem settled-in and happy in their new spot.¬† A while back she wrote about the old family home place north of Champion and how well it is being maintained by the folks who live there now.¬† She said, 'ÄúMom and Dad built that house for $100.00, using mostly lumber out of an old house.¬† The rocks came out of Clever Creek over south of Cold Springs, labor by Dad'Äôs father and brothers.¬† We had a lot of fun in that house.'Ä̬† Bonnie does not think she and Pete will make it to the Denlow School Reunion this year, but she expects her ears to be burning as friends and family talk about her.¬† We will say that we miss the two of them and hope they are having good days.¬† They will be pleased to know that The General has been working out on the stationary bike at the Vanzant Spa and Recreation Center.¬† He says, 'ÄúI'Äôm getting pretty good on it too.¬† This evening I was able to pedal for five or six seconds without using my hands.'Ä̬† He should be in good shape for the Denlow/Fairview Reunion on May 26th this year.
Barbara and Kenneth Anderson were back in town and enjoying the Vanzant Bluegrass Jam on Thursday, but they have obligations that will keep them away from the Second Annual Champion Spring Fling on May 5th…this very next Saturday.  They will be missing some fun.  Kaye and Richard Johnston also made a rare appearance at Vanzant.  They celebrated having been married 41 years on Sunday and will be in Champion Saturday, celebrating still.  Every day is a good one when you are in good company.  Everyone is invited to come enjoy each other's company and some good food and music.  Bring your lawn chairs, your instruments and your appetite.  It is a birthday party for a Special Champion!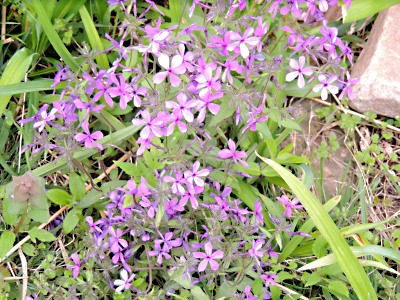 Spring wildflowers…
Sojourners from Idaho will be enthusiastic attendees at the Fling.¬† Back home they frequent places called the Long Branch and The Grub Stake—not The Dry Gulch or the Bloated Goat of these parts.¬† While at Champion a couple of Wednesdays ago, Donny decided to shake the lint out of a unique musical instrument which he was examining.¬† He says most instruments with a sound box have lint in them.¬† (The owner of the instrument pocketed the little roll of lint and later replaced it from whence it came as it is original equipment.)¬†Donald and Emma have been doing some serious traveling from here to there and back.¬† According to his brother, he was born in that field across Fox Creek from the store and went to the Champion School.¬† He comes back home to roost for a spell every now and again.
A friend of The Champion News writes in to ask how we manage to stay optimistic in the face of such extreme negativity these days with assaults on the truth, the environment, the poor, and on the security of families, the Nation and the World.¬† Of course, Spring helps, but generally speaking, for every lying, thieving, self-serving degenerate out there, there are many genuine good people, doing good works, unsung.¬† A focus on courage, compassion, sacrifice, and kindness is the key that opens the doors that are closed by continual grieving over the dark things.¬† If we see only the worst, it robs us of our capacity to do something.¬† Even the smallest thing like picking up litter, or clipping Box Tops for Education or just smiling at a stranger or at yourself in the mirror can lift your spirit.¬† The future is a continual succession of the present, so living positively now in defiance of all that is bad around us is a victory with far reaching possibilities.¬† Willie Nelson sees reason for hope singing, 'ÄúIt'Äôs always now, and nothing ever goes away.¬† Everything is here to stay and it'Äôs always now.'ÄĚ
It is a waste of ink and your time to try to describe the beauty of this country at this time of the year.¬† Go to www.championnews.us for photos that illustrate this point.¬† Step out your door and drink in the splendor or come down to the wide, wild, wooly banks of Old Fox Creek and see for yourself:¬† Champion'ÄĒLooking on the Bright Side!
"Lazybones, sleepin' in the sun…"