The atmosphere was jolly in the Historic Emporium on Wednesday with the addition of seldom seen friends, a couple of brothers and a couple of cousins.¬† The music was much improved by Charlie Lambert, who said he has not been playing much lately, and with Danny Stone, who said he had a splinter in his finger, but still wowed the bunch with his fancy guitar picking.¬† Mandolin and guitar together make wonderful music all over–even in Finland!¬† Conversations were rife with reminiscing, recent and past tragedies, current events, and politics.¬† As to politics, Champions remind us all to ask ourselves if our candidate would pull us out of a mud hole.
Hovey Henson sent a note marking the passing of his brother in law, Harold Phillips, down in Bella Vista, Arkansas.  He and his wife, Eva Lois, nee Henson, last visited Champion on the occasion of the Champion Reunion in September.  Eva is a native of the Bright Side, having grown up on Cold Springs Road.  She will now relocate to Nashville where their son lives. Harold enjoyed their trips to Champion over the years.
The community came together Saturday at Skyline for a benefit for the family of Scott Johnson, who lost his life in a tragic accident recently.  It was a pie supper with an auction.  Chris Degase was the designated auctioneer.  He says he is not very good at it but is frequently asked to serve in that role.  It may be that not being good at it gives the public a chance to laugh at him.  He is okay with that, and glad to be of help.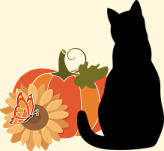 Bluegrassers and gawkers jumped the gun on Halloween Thursday evening at the Vanzant Jam.¬† Most prominent among the revelers were La Gitana and El Caballero (Spanish for The Gipsy and The Gentleman.)¬† George Strait stood next to Gina Witch for a photo.¬† Wanda was elegantly attired and her little doggie was dressed up as a lobster.¬† Hippies and hillbillies came as themselves, as did the cowboys.¬† The regalia was generally fantastical, and the music was augmented nicely by several talented players who show up infrequently but are always welcome.¬† Enjoyable old tunes and songs kept the audience smiling as did a newly composed one having to do with happenings in Dora on Tuesday when the composer was incited to crow.¬†Accompanied by her spouse, Dot exacted musical revenge for the prank, which seemed incongruous as they were both disguised as peaceniks.¬† A. Lee and Glenda Unger had a good time.¬† They are from a town up in Illinois that starts with a 'ÄúB'ÄĚ and ends with a 'Äúville'ÄĚ had has a total of 13 letters in the name.¬† Perhaps they will write it down in the guest book in Champion when they visit there on Wednesday.¬† They had come to see Elise Unger, who lives in Red Bank.¬† A. Lee began subscribing to the Douglas County Herald many years ago when his mother moved to Ava.¬† He still takes it and remarks that The Champion News is one of his favorites.¬† If he has the internet in his long-lettered town, he can enjoy articles back to 2008 along with many photos and links to great music at www.championnews.us
Phone service and the internet disappeared in the neighborhood on Saturday morning and as of Monday was still out.¬† While it is good to disconnect sometimes, it is better to be in charge of when that happens.¬† The much needed rain was welcomed with gratitude in Champion'ÄĒLooking on the Bright Side!