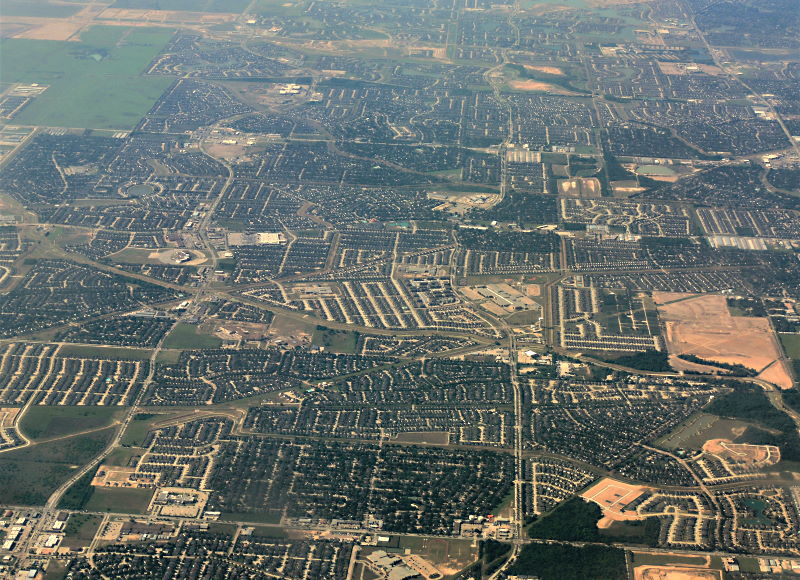 Not our Champion landscape…
Wilma Hutchison said that when she pulled into the Champion Square on Wednesday morning she was amazed at the number of trucks and horse trailers there.  The Square was full and it made her glad to know that Bud's Spring Trail Ride would continue.  Andrew Hardin said that he and all the other riders were made glad when she pulled into the square.  She took pictures and made notes.  Wilma's Champion friends look forward to her account of the day and her wonderful pictures.  Go to www.championnews.us to the May 22, 2017 posting to see a great picture of the trail riders posed on the broad steps at the Historic Emporium—a more pleasant looking bunch of folks you are not likely to see.
A trove of Champion children swarmed Elmer's pond on Saturday.  It was a fishing expedition, one they will all remember.  Lux, Chase, Taegan, Kalyssa, and Foster pulled fish in one after another and that very evening enjoyed them fried for super.  It is a joy to see young people outside doing summertime things.  They will grow up saying they have been fishing since they were knee high to fish bait (grasshoppers.)  Someone will teach them how to take a picture of a little fish to make it look like a big one, a trick shared by Champion friend, Jack Ryan, forty years ago with a trio of young fellows whose company he enjoyed.  Journalist Doug Larson said, "If people concentrated on the really important things in life, there'd be a shortage of fishing poles."  An old friend, now passed, liked to quote John Buchanan, "The charm of fishing is that it is the pursuit of what is elusive but attainable, a perpetual series of occasions for hope."  Fishing stories run deep and wide on a warm afternoon out on the wide veranda.  Unless your important chores at home can wait, you are cautioned not to bring the subject up in the presence of a certain loafer.  No amount of looking at your watch or furtive steps as if to escape will do you any good.  Be careful or he will try to hold you with eye contact, whereupon you feel obligated to at least feign interest, hoping that he will not require some response from you.  While he talks to hear his head rattle, you can ponder lofty thoughts or mentally organize your list of chores to do when you finally get home.  Polite behavior is a Champion attribute.
Audrey Hepburn said, "To plant a garden is to believe in tomorrow."  The good rains we are experiencing now may serve us well, though many would prefer they came regularly on Wednesday and Sunday nights all through the summer in half inch episodes.  Certainly these kinds of rains make it possible for the weeds to just jump up into your hands if you will bend down to greet them.  There is plenty of growing season ahead to enjoy all that zucchini.  Frances Banks shared some gourd seeds around at the Vanzant Bluegrass Jam a while back and if the fruit is anything like the plant, there will be some enormous squash in the neighborhood.  Cucumbers—what a wonderful thought!  Some garden by the signs and some do it when they can.  Work as hard as you want to at it.  Your results will reflect your effort.  Other parts of the country are dealing with drought conditions while places nearby are in flash flood mode.  It was just this time last year when the bridge east of town was closed, having been undermined by the early spring rains.  It was an interesting process to watch the new bridge being built.  Some call it the New East Champion Fox Creek Dam, as the single tin horn cannot handle the volume of the creek, particularly with the debris as it washes down in the heavy rains.  "You can't go home by the way of the mill, there's a bridge washed out at the bottom of the hill.  The big creek's up and the little creek's level.  Plow my corn with a double-shovel."
Go away for a few days in the middle of May and see what happens.  Those tender greens that graced our hills the week before are now deep, lush, vibrant greens and the velvet fields are now deep grass-haying has started.  Go away for a few days to experience the exhilaration of coming home.  So long as you are going places, try getting out of your comfort zone.  Get together with dear family and loved ones who believe exactly the opposite things that you believe.  They are internally shaking their heads in disbelief, even as you are.  They know they love you and they cannot help it, but they cannot fathom how you can possibly think the way you do.  After a week or so, get back to your own space and realize gratitude.  Be grateful for home and familiar comforts and like minds.
The Denlow/Fairview School Reunion, the 32nd one, will be Saturday.  Even folks who never went to school there, but have friends and family who did are already getting excited about it.  The General will forgo his Wednesday picking session in Champion to do some sprucing up at Denlow.  He is much in demand in the whole tri-community area—Champion/Vanzant/Denlow.  Pete and Bonnie Mullens will not make it to the reunion this year.  They will look forward to pictures and reports.  Bonnie says they are finally getting rain and flowers are blooming.  Lightening bugs are out already.  What grandparent would not be happy to go find a fruit jar for a grandchild to use for collecting fire flies?  Those of us without grandchildren or grandchildren nearby will just enjoy the fire flies.  Our most beloved insect is actually a beetle and the world's most efficient light producer.  They sing at night with light signals, bioluminescent love songs, "Blink, blink, blink" in Champion—Looking on the Bright Side!
Sunset in the air…on the way home…