Acadian Village, Lafayette, LA
Recently a Champion was down by the Eaton Cemetery over south-southeast of Gentryville. They are doing some road work in the area and the ground is soft. He reported seeing bear tracks, six inches wide and two inches deep into the soil. It was estimated that the bear must have weighed four or five hundred pounds. The observer has been back several times lately but has not seen the bear or more tracks. Someone over in the neighborhood of Vanzant saw a bear crossing the road. One remembers when a bear spent the afternoon in a tree in front of Ester Wrinklesā€™ house. From Brushy Knob to Champion there have been bear sightings over the years. Missouri Department of Conservation has a bear tracking program. Its aim is to reduce conflicts between bears and humans and to encourage the expansion of suitable habitats to prevent the bear population from dwindling again to the low levels of the 1940s.
Sad news has come of the passing of Shayne A. Upshaw. He lived up in Idaho and was a nephew and cousin of many of the Upshaws who live in this part of the world. He was described as being much like his father, Wayne, who passed away a few years ago–fun loving and willing to share the fun. Champions extend their sympathies. Joy Ann Coonts Firrell spoke of the recent passing of J.T. Shelton: ā€œHe was loved by so many! His loyalty to his parents was priceless. He was a huge help to his mom, Aunt Irene, after his dad, Tolbert, passed away. He and his wife Betty never missed decorating graves at New Hope. You could always find them there on Decoration Day! Iā€™ve never seen JT without Betty or Betty without JT.ā€ Saturday friends and family gathered at New Hope to celebrate JT and Betty.
A Champion Whatsit
A regular Wednesday visitor to Champion brought in an interesting item in for identification. After some examination, it was determined to be a buggy hub tool. It would have been used on the nuts that hold the wheel on the hub. A Johnny-Come-Lately said, ā€œOh! I know exactly what that is.ā€ He proceeded to turn it about and to pronounce that it was a dental tool for a horse. Alvin Barnhart came in looking for The General, who was off hauling hay (not bucking hay, but just driving a truck). Alvin wanted to let him know that the Class Breakfast for the Mountain Grove High School Class of 1959 will be held at the Freewill Baptist Church on June 30th at 8:30 that morning. This last piece of information has been officially declared to be some ā€˜realā€™ news.
June 6th was David Medlockā€™s birthday. He may or may not have had the birthday song sung to him at the Vanzant jam. Perhaps he picked it himself on his old banjo. Wayne Sutherland was 85 in 2015 on June 7th, so he must be getting ā€˜up thereā€™ now. It is a cinch that he was celebrated. Janice Loraine has her day on the 15th and Foster Wisemanā€™s is on the 16th. Joshua Cohen, who used to spend a lot of time in Champion, now lives up in Hamburg, PA. His birthday is on the 19th. Tyler Clark celebrates on the 20th. Linda K. Watts and Sierra Parsons both have birthdays on the 21st. That is supposed to be the first day of summer, but it is already here in force. Americaā€™s great hope and adamant defender, Senator Elizabeth Warren, shares her birthday with historian, Cinita Brown, on the 22nd. Skyline birthdays are: Mr. Bridget, nurse and clerkā€"June 5; Adrianna Fulmer, 6th gradeā€"June 7; Jacob Shannon, 3rd gradeā€"June 10; Meguell Townsend, 7th gradeā€"June 11; Isabelle Creed, 8th gradeā€"June 12; Wyatt Hicks, 8th gradeā€"June 15; Zachary Coon, 7th gradeā€"June 15; Daniel Parkes, 6th gradeā€"June 19; Easton Shannon 2nd gradeā€"June 24; Kash Hurt, prekindergartenā€"June 24. Summer school is going on at Skyline and students are getting educated while they are enjoying their beautiful youth in a glorious part of the world in a vital, important, little rural schoolā€"a National Treasure.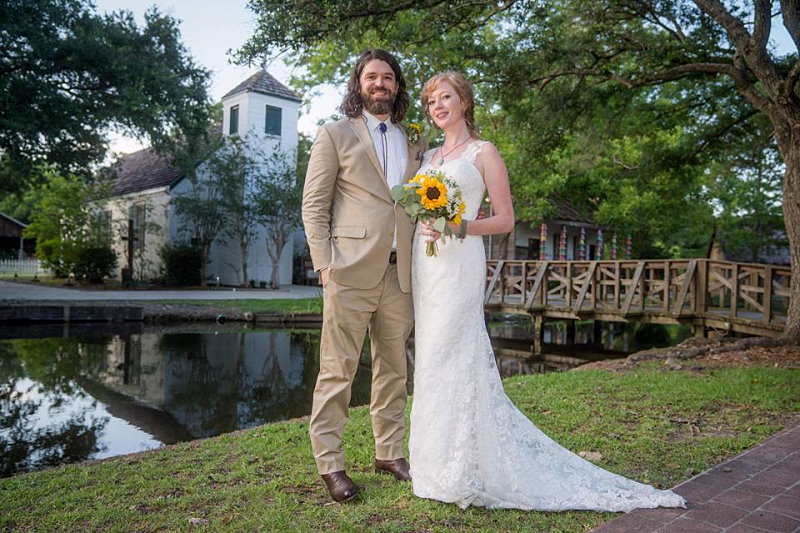 Zack and Jill
There is nothing like taking a few days away from home to make it glorious to come back. There is excitement and adventure on never-before traveled roads, but relief and comfort at arriving home again. Everything is greener yet and things are blooming that were not just a few days ago. It is a glorious early summer, if warm. Some are complaining, but Champions do not listen. Some Old Champions met up with granddaughters on a trip to Lafayette, Louisiana for a family wedding. While it is not that far away, approximately 580 miles, it is a very different part of the world. Great ancient live oak trees provide deep shade and incredible Cajun food tempts every palate. Granddaughters, also far from home, had the chance to go on a swamp tour where they learned about wetland birds and alligators. It is one of those memories that will endure. They may now have alligators and marriage tied together in their imaginations. To have family drawn together for a joyful occasion is a precious gift. People came from all over the country to witness families merging in marriage. Hearing those vows spoken in solemn sincerity reminded old married people of their own ceremony. Dwight and Ruth Collins have just had a big anniversary. June is a big time for anniversaries. Kay and Shannon Alexander are celebrating an anniversary on the 12th of June, as are another couple of Old Champions. There are ups and downs in life and in relationships. It is encouraging to see young people optimistic for a lifetime of sharing come what may. These are some troubling and uncertain times for many. Anxiety is rife across all political and social spectra. To have some optimism delivered in such a sweet, genuine and loving way is restorative. By the time the celebration was over, everyone was exhausted from the joy tears and laughter. Thank you notes will be going out to the bride and groom for bringing the bunch together to share the happiness. Their song: ā€œI see trees of green, red roses too. I see them bloom for me and you. And I think to myself, what a wonderful world!ā€ Championā€"Looking on the Bright Side!