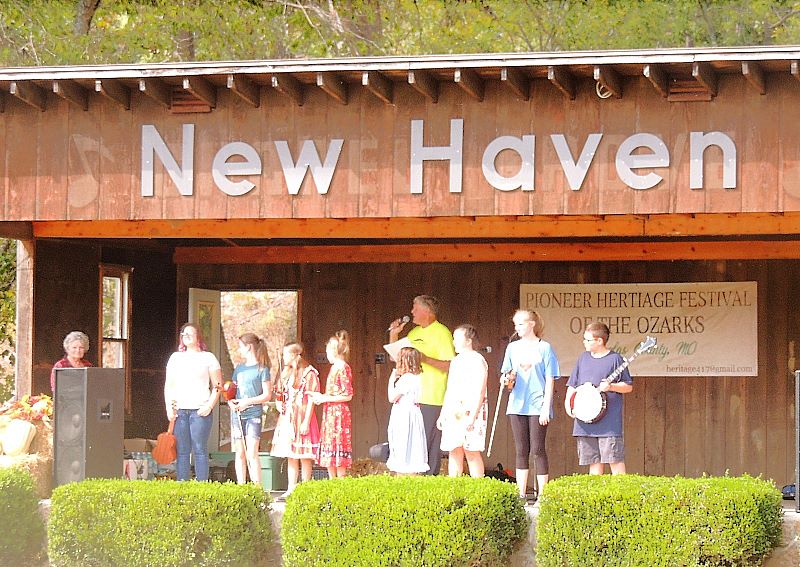 2018 Pioneer Heritage Festival's Youth Talent Show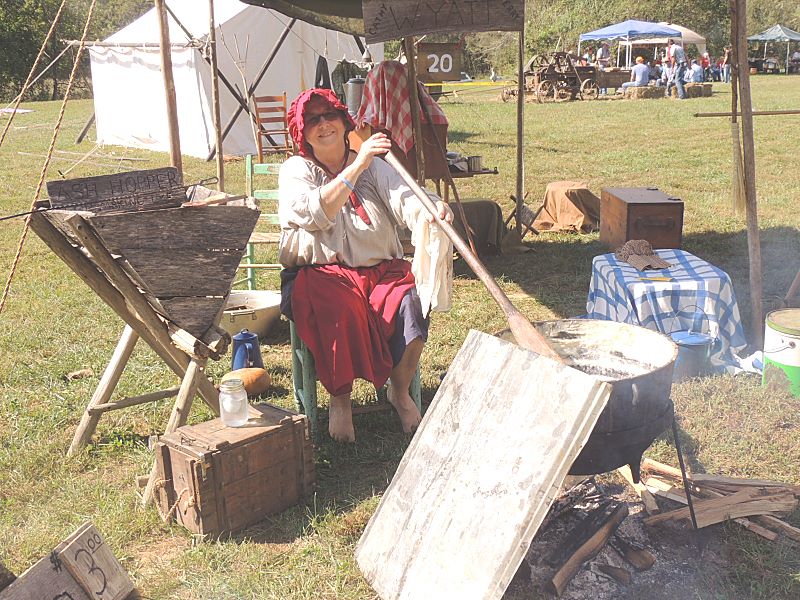 Making soap.
Just a little shower for just a few minutes.
The Pioneer Heritage Festival of the Ozarks has come and gone again for another year. Saturday was a very warm day and Sunday had a mixture of weather including those hard showers in the sunshine and then some steamy hot episodes mixed with wonderful cool breezes and then another little shower. Attendance was down a little on Sunday because of the forecast, but those who attended had a great time. In addition to all the fascinating demonstrators and vendors, the food and music were wonderful. One of the many highlights on the stage was a youth talent show where eight youngsters under the age of 14 shared their musical gifts with the crowd. It is a gift to the future to have young people engaged with the music tradition of the area. As this festival grows in size and scope over the years, hopes are that these kids will keep coming back to show us their progress. This was the second of what will hopefully be many more Pioneer Heritage Festivals. Our Ozarks communities can appreciate the hard work of all those volunteers who will continue to make this great event happen.
Meanwhile, "We're singing the praises of Grandma's lye soap. It doesn't suds. It doesn't lather and it doesn't foam. Now Mrs. O'Malley from down in the valley suffered from ulcers so I understand. She swallowed a cake of Grandma's lye soap and now she's got the cleanest ulcers in the land!"
Skyline School students with October birthdays include Lydia Harden in the 5th grade. She shares her birthday on the 1st with prekindergarten teacher, Mrs. Brixey, and kindergarten student, Myson Loveless. Evan Homer is a prekindergarten student with a birthday on October 3rd. The 4th is for 6th grader Malachi Fulk. Draven Koepke is an 8th grade student celebrating his birthday on the 9th of October. Madelyn Ward does not go to Skyline, but she is a Champion granddaughter who was born October 10, 2006. Steve Conner has been out of school for a very long time. His birthday is October 11th. Lovely Janet Chapin celebrates on the 12th, and charming Cathy Baldwin does so on the 13th. Eva Clark and Leslie Krider enjoy the 14th as their special day. Joe Moskaly celebrates on the 15th along with Skyline 2nd grade student Keedien Curtis. Your Champion friends say, "Happy birthday to all of you."
Being taught to avoid talking about politics and religion has led to a lack of understanding of politics and religion. What we should have been taught was how to have a civil conversation about a difficult topic. It is said that sometimes people hold a core belief that is very strong. When they are presented with evidence that works against that belief, the new evidence cannot be accepted. It creates an extremely uncomfortable feeling, called cognitive dissonance. Because it is so important to protect the core belief, they will rationalize, ignore and even deny anything that does not fit their fundamental certainty and perhaps they may begin to hate those who contradict them. Current events have many people stressed. The common stress relievers–music, laughter and blessing-counting are recommended. Civil discourse is always welcome outside on the wide veranda of the Historic Emporium on the north side of the Square or over on the wide, wild, wooly banks of Auld Fox Creek. Champion!—Looking on the Bright Side!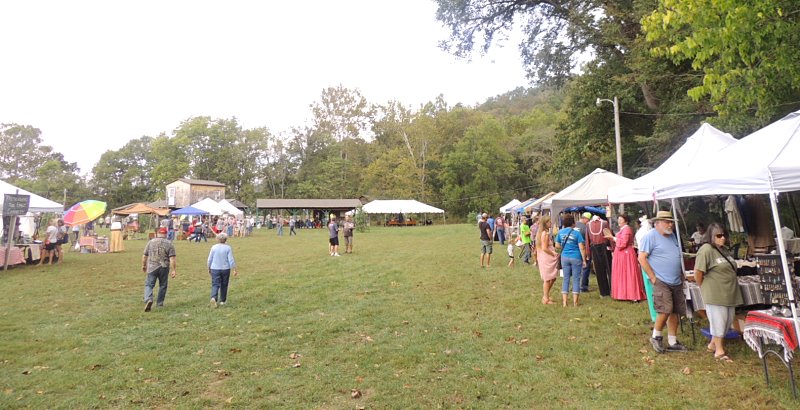 2018 Pioneer Heritage Festival