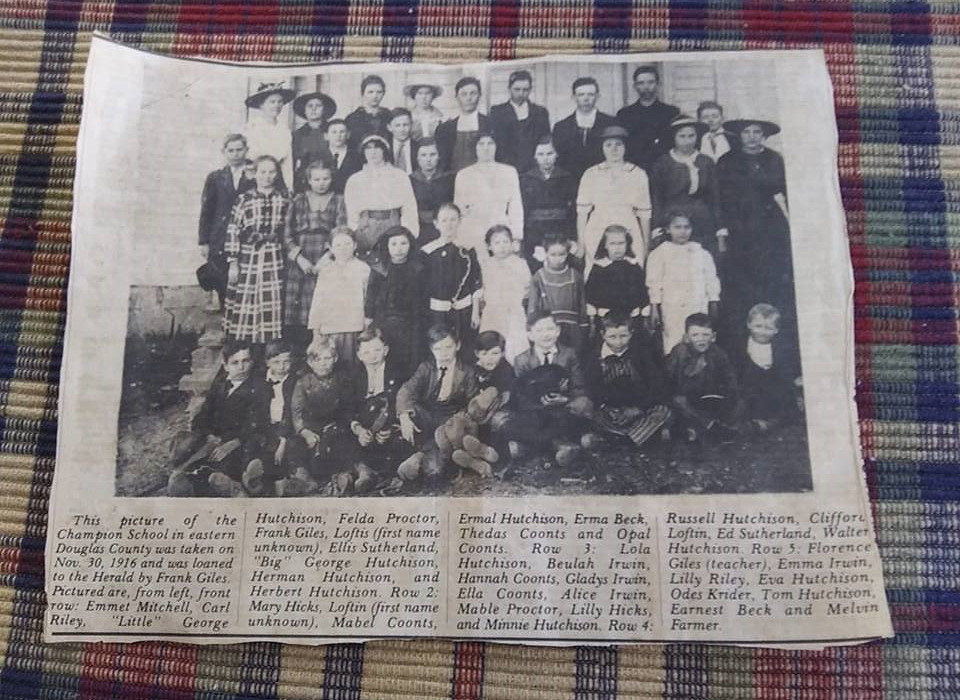 enlarge
Like the old boy says, 'ÄúThe older we get, the less it takes to keep us busy.'Ä̬† Time can easily get away from us and we sometimes find that we have let too much of it slip away without seeing old friends.¬† It might take some courage and planning to make that call and take that drive, but reconnecting can be a positive thing.¬† Our old friends may have aged the way we have, or less, or more, and there is likely to be the 'Äėorgan recital'Äô of detailing our health issues for each other.¬† A couple of hours of catching up with family and mutual friends might be good for everyone even if all the news is not good.¬† On any day this time of the year a venture out into seldom seen countryside is a chance to be dazzled by the subtle winter colors.¬† Riding the ridges on the way back gives us a chance to process the new information and to marvel at the waving red-gold grasses, the green-gold carpeted acres dotted with cows and ponds, hemmed in and skirted by gray and green woods all the way to the blue hills on the horizon.¬† Top it off with the joy of arriving home again and there is a Champion Sunday afternoon!
Sunday evening the Douglas County Extension Center held its annual dinner and the old boy delivering the keynote address was Wes Davis.¬† One hundred nineteen Ava sixth graders know him as their science teacher and a couple of adorable one year olds know him as Dad.¬† He talked about the Agricultural Stewardship Assurance Program, giving the group some good information about sustainability and some good laughs.¬† There will be stories told about him off in the future'ÄĒold boy stories.
Skyline School birthdays include Willow Townsend, first grader on the 15th, the wonderful Ms. Helen Batten on March 16th, and seventh grader Myla Sarginson on the 18th.  Others reveling on the Ides of March are Six Foot Sam, an alumni of Skyline now a fiddling Scotsman, Jacob Masters who will be 16 and is a baseball star in Texas, and the fair Irish lass, Ursula, mother of Demetri.  Gordon Reynolds celebrates on the22nd.  Don Powell and the lovely Elva Upshaw share the 23rd with Judie Pennington, who has seen a bear up on Tar Button Road.  Don Bishop also celebrates on the 23rd, but he jumped the gun and had a fishing expedition with a grandson that is sure to amount to great birthday memories for both of them.  Meanwhile, Reba was busy posting a picture on the internet of Champion School students and staff taken November 30, 1916.  Go to www.championnews.us to get a look at it.  It is full of familiar names that will ring bells with Champions.
Helen Batten writes from Skyline that the school plans to host a forum on March 19th at 6:30 to talk to school board candidates.¬† 'ÄúWe have sent a letter out to invite them and they plan to attend.¬† Deborah Barker will moderate the event and Terri Ryan will be timer.¬† We will have a prepared list of questions and each candidate will be able to speak.¬† The community is invited to bring written questions if possible.¬† There will be high school students available to watch a movie with the younger children.¬† PTO is providing coffee, water and cookies.'Ä̬† Helen also reports, 'ÄúWe are having another 'ÄėFun Run'Äô April 13th and we are calling it a 'ÄėDonut Dash.'Äô'Ä̬† More information will be coming out about that soon.¬† Last year'Äôs event was a lot of fun even for people who just watched the runners arrive at the finish line.
Reports are that Bertie and The Boys brought the house down in a performance at Roy'Äôs Store in Dora on Saturday night.¬† There was a fine fish dinner and pie, pie, pie.¬† The banjo player favors banana cream pie, and that old man who really can play the mandolin is a strawberry rhubarb fan.¬† Roberta has a beautiful voice, a great repertory and some fine musical friends'ÄĒDave, Dennis, Montana, Terry, and Teddy'ÄĒThe Boys.¬† This success surely guarantees a repeat performance and when that happens, efforts will be made to get the word out early for pie and music lovers.¬† Another favorite local musician, Sharry Lovan, had an argument with her cedar chest on Sunday morning.¬† She wound up with a broken little toe.¬† There is no indication that the cedar chest felt a thing.¬† Sharry did get her bed made and did get the sympathy and commiseration of many friends.¬† She has a big show scheduled for the Saturday, the 16th, at the beautiful Star Theatre in Willow Springs.¬† The show must go on!¬† It will.¬† Sharry is a trouper.
One Old Champion has been having an eye caught by a brilliant blue or a flash of silver or red along the roadside as well as by a bright flapping white.  The white is a plastic bag, and the bright colors soda and beer cans and plastic bottles.  For a while she has been on her high horse about a fellow who frequently walks to the city center, passing this litter every time without seeing it or without caring.  But she has not stopped to pick it up either.  So she has decided to dismount the high horse and do a little righteous litter picking.  They say people are more apt to litter if there is litter present already, so the exercise might be preventative as well as curative.  Another Old Champion argues that a floorboard full of beer cans might represent an issue at a traffic stop.  Drive safely on your way down to the wide, wild, wooly banks of Auld Fox Creek. Champion! Looking on the Bright Side!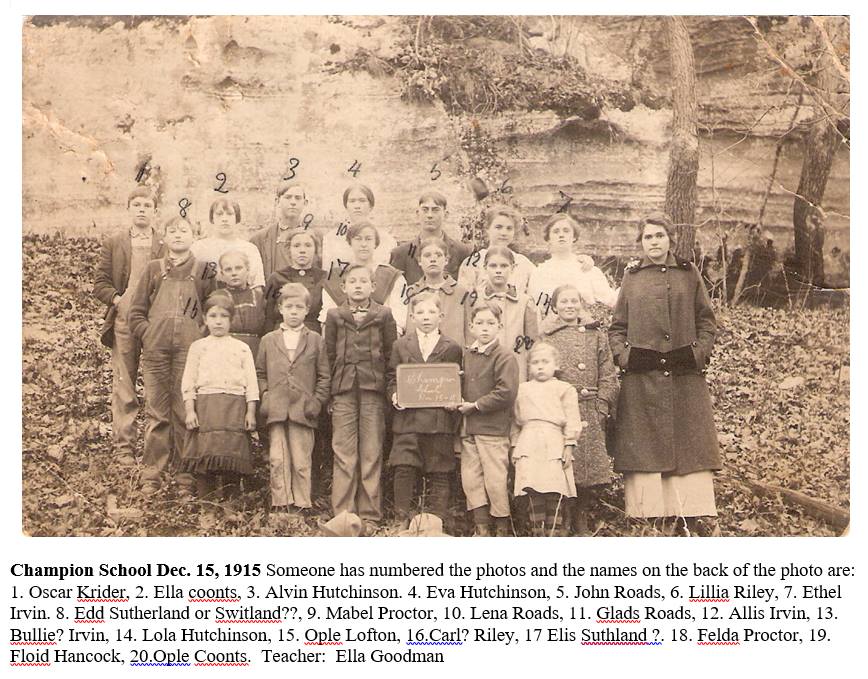 enlarge