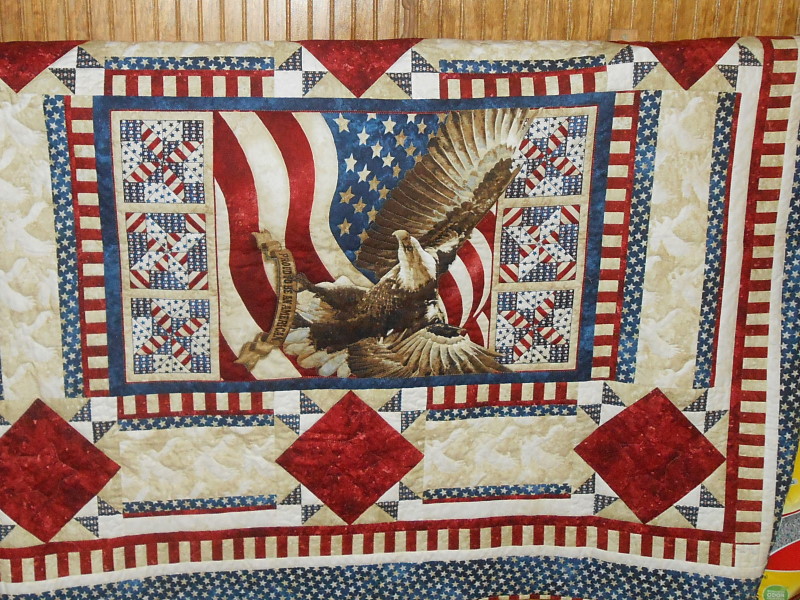 A question came up during the organizational meeting of The Pioneer Heritage Festival of the Ozarks (PHFO) on Saturday.¬† Who in the area is growing sorghum that they would be willing to donate for the event when it comes up on the first week end of October?¬† The PHFO does not need a large amount, just enough for a display alongside the sorghum mill being repaired and donated for the occasion.¬† If you have a little sorghum to share, drop a note to champion@championnews.us and the Pioneer folks will get the message.¬† They are working hard to make their third annual event another sterling success and all those at the meeting were very excited to learn that the Skyline Area Volunteer Fire Department Picnic is about to happen again'ÄĒits 33rd year!¬† They will come out to see how a little volunteer fire department picnic has had such longevity.¬† They are in for a treat.¬† Many will remember the hilarity last year as Beverly'Äôs little sister had to be rescued from D.J.'Äôs tractor-pulled barrel train.¬† There is a photo commemorating this incident up on the wall in the Vanzant Community Building and online at www.championnews.us where many pictures of picnics past can be found.¬† This week local merchants are pledging their support with donations of goods and services to be shared as door prizes.¬† Members of the fire department are out shopping for the ingredients for the pies, cobblers and cakes they will contribute to the cook shack and the cake walk.¬† 'ÄúOh me, oh my!¬† Love that Country Pie!'Ä̬† With the fun and games, the great music, picnic food and the chance to reconnect with people that you only ever see at these summer festivals, Friday and Saturday night this week will be prime time for enjoyment.¬† It is also the opportunity we have as a community to express our appreciation of the generous volunteer fire fighters and first responders who put their own lives on hold while they come out to protect our property and our lives.¬† For some of those PHFO folks who might be unfamiliar with this part of the county, the picnic grounds are adjacent to the Skyline R2 School at the intersection of Highway C and 76 Highway.¬† It is about 15 miles south of Norwood and about half way between Mountain Grove and Ava and about three miles North of Champion as the crow flies.
Greta Thunberg
Sparky Clark Shannon had a birthday on August 3rd.¬† Lavonne Carter has one on August 6th and Carson'Äôs Uncle Roger will have one on the 8th.¬† He was born in 1968, so he is getting 'Äėup there.'Äô¬† Lynette Cantrell, a talented musician who shares her mandolin music freely and joyfully in jams around the area, will celebrate on the 9th.¬† Sometimes Dean Upshaw'Äôs birthday happens during the Skyline Picnic, but this year it will be on the following Tuesday the 13th of August.¬† All of you are recipients of Happy Birthday wishes from your Champion friends.¬† Steven Pinker'Äôs birthday is September 18, 1954.¬† His latest book is 'ÄúEnlightenment Now, The Case for Reason, Science, Humanism, and Progress.'Ä̬† In 576 pages he explains that life, health, prosperity, safety, peace, knowledge, and happiness are on the rise, not just in the West, but worldwide.¬† He is most encouraging and the reader is left with a conviction that reason and science can enhance human flourishing, though it seems contrary to the currents of human nature.¬† Senate Majority Leader Mitch McConnell could use your help right now.¬† He is having an existential conflict.¬† Write to him:¬† Mitch McConnell, Russell Senate Office Building, 317 Delaware Ave NE, Washington, DC 20510.¬† He will really appreciate knowing how you feel about the important issues of the day.
Anyone who has a granddaughter can tell you that granddaughters are some of the world'Äôs greatest treasures.¬† Some old Champions are adopting a 16 year old Swedish girl for their surrogate granddaughter.¬† Her name is Greta Thunberg.¬† She is a dynamic young lady, willing to speak truth to people who find the facts inconvenient.¬† She is on her way to New York to attend the United Nations Climate Action Summit.¬† She has been offered a ride on a sixty foot open-cockpit racing yacht to cross the wide Atlantic Ocean.¬† The trip will take two weeks.¬† She is traveling with her father and a film maker.¬† They will all be more than welcome in Champion should time and circumstances permit.¬† She will likely be a world leader in the years to come and her Champion want-to-be grandparents could not be more proud of her if she were blood kin.¬† Thank Heaven for Little Girls!¬† Many aging Champions and their neighbors are in the enviable position of having daughters living nearby.¬† Yes, there are many fine sons as well, who look in on the old folks and help out around the place, but daughters really seem to step up when things get tough.¬† Lucky is the family with daughters!¬† Even if they are not your daughters, feel free to acknowledge their good works with kind words when you see them supporting and encouraging their old folks.¬† Family Champions'ÄĒLooking on the Bright Side!