March 6th – Skyline Volunteer Fire Department Chili Supper
(click the flyer to enlarge)
Esther's "Queen Star" quilt: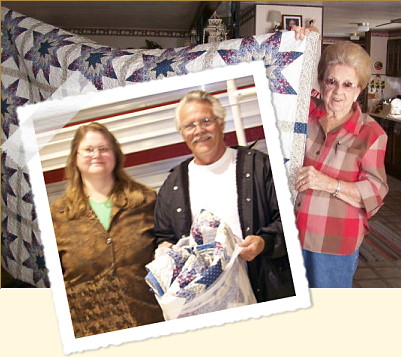 Skyline Ladies' Auxiliary President Betty Dye presents the Queen Star Quilt
to winning ticket holder Terry Chastain of Ava. Terry is a New Member
of the Skyline VFD Fire Department and a welcome one.
No Comments Yet
Sorry, the comment form is closed at this time.