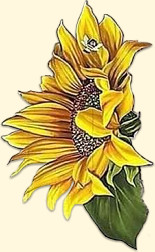 Perhaps as many as fifty people showed up for the 36th Annual Denlow/Fairview School Reunion Saturday which turned out to be a beautiful day. Johnnie Cox, Kaye Johnston, Robert Upshaw, Vernon Upshaw, Karen Fae Krider, Jessie Mae Miler, Dean Brixey and Shirley Brixey, were the Denlow alumni. Of the Upshaws, Robert, Kaye, and Fae also attended Fairview along with brothers Pete and Frank Proctor. Pete led the group in the Pledge of Allegiance. After a bountiful lunch, they, along with many friends and kin folks, repaired to the pavilion where a great deal of silliness and good visiting occurred. On display was a 70 year old friendship quilt made by Denlow students. It is in remarkably good condition. It sparked the intention of an alumnus descendant, Tanna Wiseman, to solicit participation in a similar project for next year's reunion. Resolute, alleged, unrelated, actual, unrepentant, steadfast, probable, unindicted, suspected, staunch, improbable, clueless, significant, presumed, and proud members of the Robert Upshaw Fan Club bid against each other and sometimes against themselves in a lively auction conducted by Mike Bearden, spouse of LaShell, one of eleven Upshaw cousins in attendance.
Denlow Alumni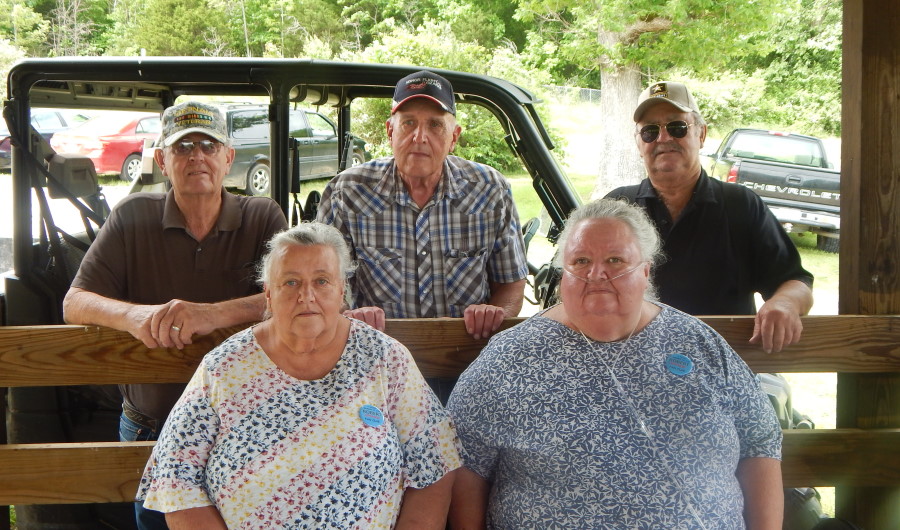 Fairview Alumni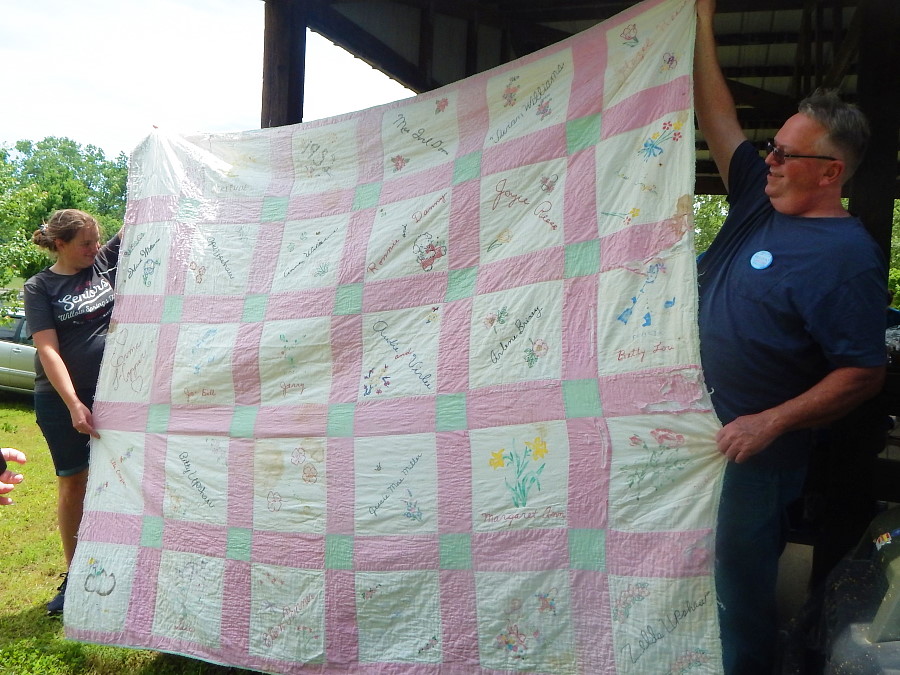 70-year-old Friendship Quilt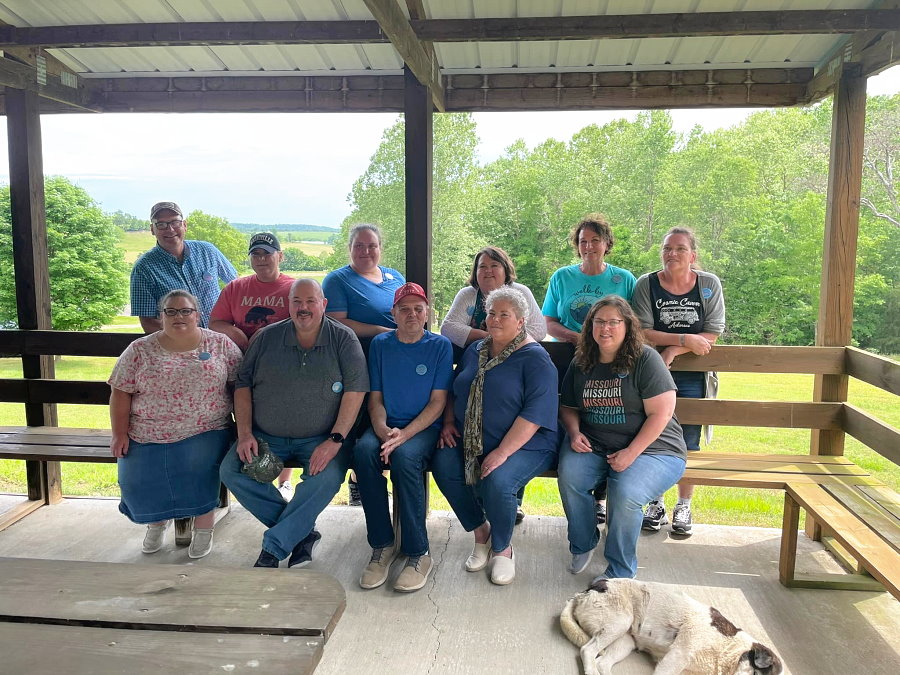 Upshaw Cousins
Ray Hicks, brother of Champion Ruby Proctor, was down from Iowa for the reunion with some good memories of the area. He said that up in his neck of the woods there is an active barn restoration organization as he learned that Orville's barn up on Cold Springs Road is deteriorating. He asked about recycling in this area and said that Iowa is one of the states that have container deposit laws. At $.05 each, perhaps his Douglas County friends could finance a trip to see him with a truck load of recyclables. Here at home, on Memorial Day some of Denlow's finest participated in the re-dedication of the century old monument to The Grand Army of the Republic.
Since it is the end of May, it's about time that we share the poem shared to a Prominent Champion back in his youth by a local poet:
'Twas in the month of May when the Jack began to bray,
The Jenny came around the barn.
Said the Jenny to the Jack, if you jump on my back
We'll help lift the mortgage off the farm.
Champions—Looking on the Bright Side!
Jenny and Jack
No Comments Yet