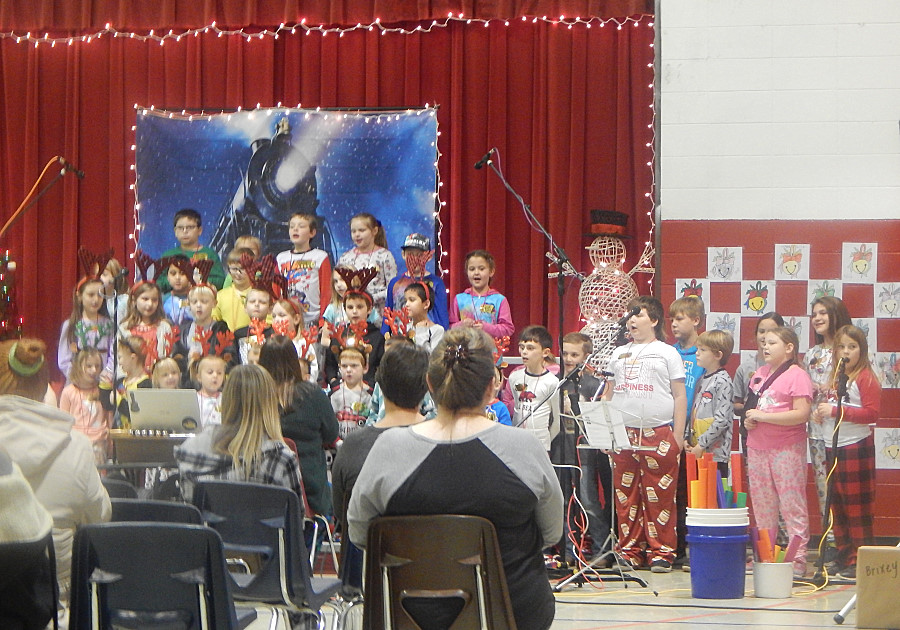 Once a number of years ago, the mayor of Macomb, Illinois, which is the county seat of McDonough County, called on A. Lee Unger to don his satin Santa suit and show up at his house on Christmas eve with the bag of gifts the mayor had provided. It was a festive and enjoyable time and, while the resident teenager was not much impressed, the three year old was heard to exclaim, "That's the real Santa Clause!" She meant it, emphasizing 'real.' So, we have teased Mr. Unger by saying, "Mr. Melancholy, from the little town of Blandinsville in the squarest county in the state, claims his greatest accomplishment yet is having fooled a three year old." Glenda will laugh at the joke and perhaps the next time they are here to visit his sister, they will stop in Champion again. He may have his baritone ukulele with him. He says it takes two years to grow a good Santa beard.
The Polar Express blew through Skyline Thursday night to the delight of more than two hundred ticket holders. Mr. Luna was the conductor, distributing tickets and directing passengers to the train where they enjoyed hot chocolate and music, music, music. Ms. McIntosh wrangled the whole student body, teachers, and staff into a great performance. The songs of the evening will likely be the soundtrack of the two week Christmas vacation they will all enjoy. Everyone enjoyed the duet with Mrs. McKay (language arts and social studies teacher) on violin and Ms. McIntosh on guitar for "Silent Night." Cheyenne (Ms. McIntosh) then rocked the house with "Christmas Time's A Comin'." Her guitar students had a chance to show their skills and make her proud with "Silver Bells." The grand finale turned out to be a gift for every student—cookies and a big box containing a blanket, a book, hot chocolate mix and other lovely things. The boxes were prepared by unnamed volunteer Santa helpers, part of the beautiful Skyline R2 School community. It is a little rural school in a place where many have had the good fortune to attend a little rural school.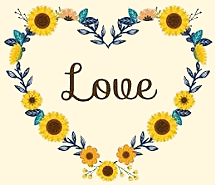 Regular shoppers at the Mountain Grove Love Center Thrift Store and Food Pantry have marked the absence of the sweet and friendly Mama Carol. The word is that she had some illness and then a couple of falls that have her temporarily out of commission, pending some surgery and recovery time. Her fellow volunteers and customers have sent her cards, flowers and fudge for encouragement. She has been a volunteer there for six years, supporting the good work of the organization and offering good cheer to everyone entering the doors. Get better soon, Carol, you are being missed. Champion, Irene Dooms, has joined her sister, Esther Wrinkles, up in the Denlow Cemetery–both beautiful, dynamic women–much loved and much missed.
Kansas City and local Chiefs fans are full of jubilation with the overtime win over the Texans on Sunday. The Seattle Seahawks will be in Kansas City on Christmas Eve and Champion neighbors who hail from Seattle will be as excited as their neighbors about the game. Maybe there will be a watch party, if blackout restrictions do not apply. The neighbors will be on opposite sides, but their friendship will not suffer. Would it were so in the world at large. Our thoughts for Peace go out to those besieged in Ukraine and other troubled places in the world. Our Champion friend up in Jordan, out east of Cross-Timbers, joins us in appreciating the heroism of the Ukrainian people and their President.
Our Champion daughter, down in Argentina, says the World Cup victory over France has the whole country celebrating. She messaged that she may have some degree of hearing loss as a result and is now compelled to try her first Argentinian steak, something else for which the country is noted. She has been spending her time there on the coast painting penguins–well, pictures of penguins, not the actual seabirds.
People, pets, plants, and pipes will be the priorities of Champions as the prospect of significant severe weather approaches along with Christmas. Stay warm and safe. Meanwhile mailboxes are fairly choked with annual family newsletters, unexpected gifts, and season's greetings. In her cute homemade card, Suzie Freeman said that she and Wes had been to Norwood for their Freeman-Long Thanksgiving dinner and that, though they are both dealing with serious health issues, they are still kicking and still Hillbillies in North Texas. The post office is doing a splendid job of helping us stay connected. Maybe leave a cookie in your mailbox for the hard working dedicated folks that make it happen. Family, friends, home, health, and happiness are among the many good reasons to celebrate during this wonderful holiday season. We say, "Happy birthday!" to Joann Anderson on December 25th and we say, "Merry Christmas" to all you local and distant, far-flung Champions—Looking on the Bright Side!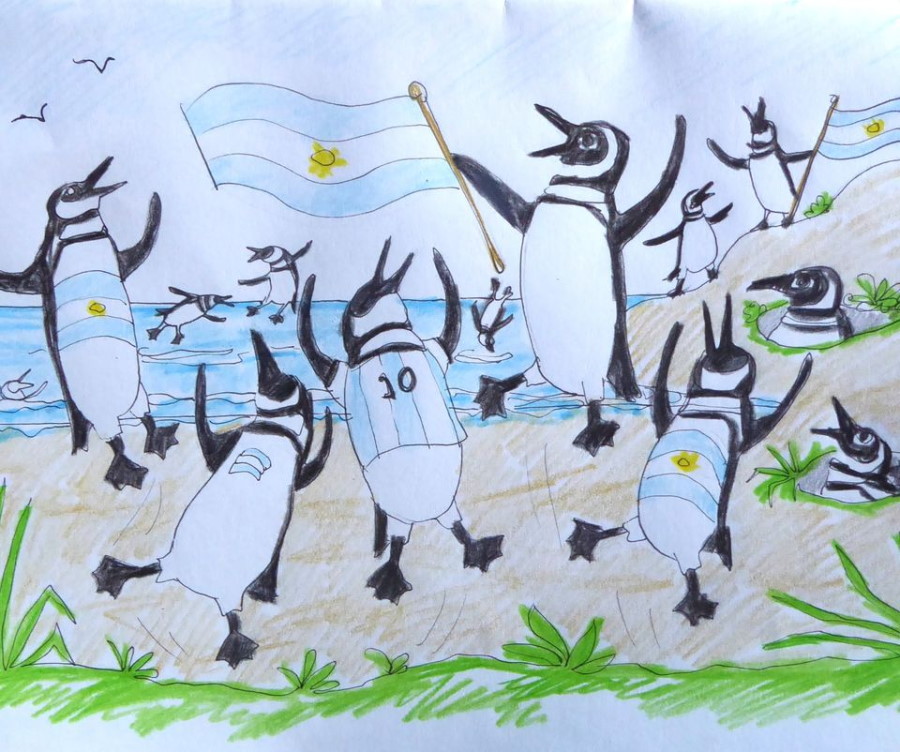 No Comments Yet
Sorry, the comment form is closed at this time.