Summer is about over for our Skyline school kids.¬† The first day of classes will be August 21st.¬† Skyline R2 School will have its open house Thursday evening from 5:00 to 7:00.¬† It will be a chance to deliver all those Best Choice UPC codes that you have been saving all summer and to meet some new staff members and to see the significant improvements to the campus.¬† There are some good employment opportunities to explore as well.¬† Check it out at www.skyliner2shool.net.¬† One of only two rural schools left in Douglas County, this sterling little enterprise is preparing our country children to meet the challenges they will face out in the big world as they take over all the farms, businesses, professions, and government organizations that keep the Country going'ÄĒsolid citizens, artists and musicians.¬† As the school year goes on, look for opportunities to support our precious and unique seat of learning.¬† Skyline students celebrating birthdays after school starts this year are third graders Lauren Collins and Brantley Kilgore on the 25th and 29th, and second grader Jason Smith on the 29th.¬† Aiden Ray Hurt will be in the 6th grade.¬† He shares the 31st with Jenna Brixey who graduated from Skyline last year.
Champion Tianna Krider Oglesby went to Skyline, as her mother did before her.  She celebrates her birthday on August 22nd.  The 23rd and 24th are for her nephews, Drayson Cline and Dakota Watts, both of Tennessee.  Her aunts, Barbara Krider and Rita Krider, have birthdays on the 25th and 26th and her niece, Kalyssa Wiseman, has the 31st for her day.  The 29th is also the big day for Champion Bill (Wes) Smith and for Minnie Jo (Jody) Henson up in Springfield.  Wes most likely attended Skyline.  Jody's husband, Royce Henson, was a proud alumnus of the Champion School.  All you students, kinfolks, and Champions enjoy your special days.
Heavy rain racket drowned out the music on wide veranda Wednesday, moving the festivities inside.¬† The deluge had not dampened the fun of seven or eight boys who had spent the night camping in Hillbilly Hollow.¬† They had been fishing, collecting seed ticks, pond swimming and mudslinging–actual mud, not unkind words.¬† Inside the store, they gathered around the cold old wood stove to listen to the stories of Prominent Champion loiters who had boyhood tales of their own to share along with various versions of current and relatively recent events.¬† Mr. Stone, a talented musician himself, made a close examination of the three stringed dulcimers of Mr. Day.¬† His inquiries included where they were made, what were the woods used, and why they had a fourth peg if they only had three strings.¬† He believed that Jimmy Driftwood down in Arkansas had played one.¬† Mr. Day, a great fan of The Champion News, answered his questions and gave him the opportunity to try it out.¬† The General figured Mr. Stone would go home and make one.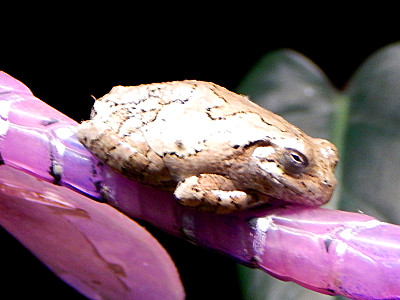 An 89 year old harmonica player joined in at the Vanzant Jam on Thursday.  He and his wife live over near Dawt Mill, on the North Fork of the White River.  It is a good way over there, but he says she is a good driver, so hopes are they will be back soon.  They like to waltz.  Another pleasant gentleman with a pleasant tenor voice purchased a mandolin from his Backyard Bluegrass friend some while back.  He shared some sweet old gospel songs and seemed to have a good time sitting between brothers in the circle and putting up with and joining in their genial jests.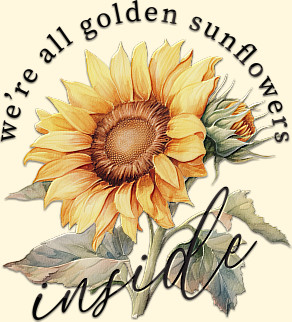 Ava is a bustling town on Fridays.  The Cowboy himself was seen circling the square.  Debra Massey had her lunch in the Oaxaca Restaurant and asked how things were going in Champion.  She said that her Uncle Ray Hicks had been down from Bluegrass, Iowa in June when her mother, Elsie Curtis, had passed away.  He had not made it to the Denlow School Reunion this year, but Debra said he seemed to be doing ok.  It is just a long trip for him these days.  Mary Chips spent the morning in the hot parking lot of the Heart of the Hill Thrift Store providing information to patrons concerning the Spay and Neuter Program of the Ava Area Animal Welfare League.  Mary's neighbor, Felix the Farmer, is about ready to start to school again, so Ava will be an even more exciting place.
Aunt Eavvie Hector Sharrock was born in about 1910 and grew up in West Texas dry land cotton farming.¬† She would very much have loved Ruth Collins'Äô song, 'ÄúOut in West Texas it hardly ever rains.¬† When it does, it'Äôs Amazing Grace.'Ä̬† Aunt Eavvie wrote poems about any number of things:¬† 'ÄúSlinging Mud,'ÄĚ 'ÄúPlowing Plans,'ÄĚ and 'ÄúShun Evil Thoughts.'Ä̬† But the one most fitting for us now is 'ÄúVegetables, Ugh.'Ä̬† Unusually good gardening conditions have us appreciating her complaints about the work associated with putting by the bushels and pecks of produce that will last us through the winter.¬† Alas!¬† Aside from rabbits and a scarcity of 410 shotgun shells, Old Champions are not really complaining.¬† Gratitude is rife in Champion'ÄĒLooking on the Bright Side!